People visit more than 200 million business accounts on Instagram every day.
If a picture is worth a thousand words, then Instagram is the most powerful marketing tool of our time. With this photo-sharing platform, you can take a single image and tell your brand's story to a global audience.
But how do you use Instagram for business in the first place? And how do you make sure your posts get seen by as many people as possible?
It all starts with creating an optimized profile page.
Read on for more Instagram marketing tips for small businesses.
Add a Custom Profile Photo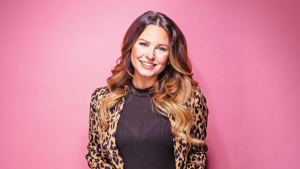 The first thing you should do is upload a high-quality profile photo. "High quality" doesn't mean an Instagram-worthy photo of your cat or dog wearing a bowtie and eating a croissant (although if you have such a photo, please send it to us).
It means "high quality" in the sense that it doesn't look like you took your profile picture on an iPhone 6s with its flash turned off.
Make sure your photo is relevant to what your business does. For example, you run an online store selling organic fruit-flavored lip balm for dogs and cats. Uploading photos of fruit flies buzzing around your head while they eat some bananas aren't going to be very helpful.
Make sure there are no blurry images or ones where people can't see what's happening.
Keep reading! Writing a good bio is the next one of our marketing tips for small businesses.
Write a Good Bio
Your bio is the first thing people will see when they click on your business Instagram profile. It's also a good idea to use this space to include some contact information, as well as links to your website and social media profiles.
You should be able to fit all this in one sentence! We recommend keeping it under 200 characters for the best results. You can even put it at the top of an image post by pinning it with a call-to-action button like "Shop Now" or "Subscribe Now."
Most of Instagram users don't understand the value of using Hashtags for Instagram Success! More marketing tips for small businesses just ahead!
Use Hashtags for Business Marketing on Instagram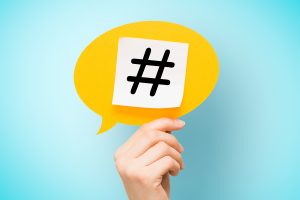 For posts with at least one hashtag, there is a 29% increase in interactions.
If you've ever heard of hashtags, then you know that they can be a great way to engage with your audience and find new followers. Hashtags are the glue that holds Instagram together. They're also a great way to get noticed.
Hashtags help you broadcast your brand message in front of a new audience, as well as discover other content relevant to your business. For better results, consider hiring a social media marketing expert.
Instagram success is just around the corner for your small business! Our marketing tips for small businesses will catapult your business to new heights!
Find Your Visual Aesthetic
People like to see the same thing over and over again, but they also need to know that what they're seeing is different. That's where you come in.
You want your Instagram profile to be cohesive by using the same filters, angles, and color palettes. Basically, any visual elements that make up your aesthetic.
If you can create a distinct look for yourself, the better. People will follow along with your posts because they'll recognize them when they see them on their screens.
Leverage Instagram Marketing Tips for Small Businesses to Gain an Edge
Small businesses need as much help as they can get. Embracing Instagram marketing tips for small businesses will work wonders for your business.
Be creative, and don't be afraid to experiment with what works best for you.
Are you ready to step up your content creation and marketing efforts using Instagram? Learn more about how 316 Strategy Group can help you take your company to the next level today.