What are the benefits of Instagram for business? Did you know that Instagram now boasts more than 2 billion monthly users. That's 2 billion potential customers!
If your business isn't already using Instagram, it's time to change that. Playing your cards right on Instagram can help bring new customers through the door and propel your sales to new heights.
However, take a quick look on Instagram, and you'll find it's already saturated with other competing businesses. But don't be disheartened; it's still worth using Instagram because there are simple ways to outshine your competition.
Read on to find out about the benefits of Instagram—and how to succeed with your Instagram campaigns.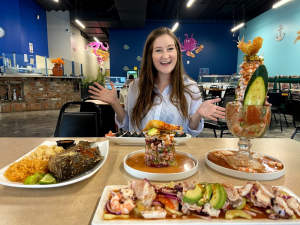 1. You Can Share a Range of Content
All the best Instagram strategies utilize the range of uploadable content available. From standard posts to reels, you have the opportunity to create whatever type of content you wish.
Consumers are increasingly hungry for a range of stimulating content, and Instagram is the perfect platform for this.
Make the most of standard picture posts, videos, IGTV, reels, lives, and stories. Additionally, switch your account to a business profile, and you'll have access to IG shopping and collaborations. Also, remember that you don't need to publish all your content—partnered brands and influencers can also do this.
Your followers will never get bored of your content or brand!
2. You Can Show Your Brand Personality
Next, you've got a fantastic opportunity to make your brand personality known. Whereas your website needs to stay professional, on Instagram, you can add a personal flare.
People love to know the person behind the services their buying. Get your followers invested in you, your journey, and your values; this is guaranteed to convert to increase sales.
You can also partner with authentic influencers that share your brand values and effectively bring them onto the team advocating for and sharing your products.
3. You'll Achieve Increased Reach
Whether you become famous on Instagram or not, you still have the potential to reach customers like never before. You can target local, national, and international audiences with Instagram.
Additionally, newer features like Instagram reels have the power to make your business viral on Instagram virtually overnight.
If you're an international or remote business, you can reach those that you would never usually be able to target with reels and through the explore page. If you're a local business, focus on geo-specific hashtags and following other people that regularly tag content as being in your area. Keep reading to learn the benefits of Instagram for your business!
It's Time to Reap the Rewards
The benefits of Instagram for businesses are unfounded. If you thought it was just for Millenial and Gen-Z influencers, it's time to reevaluate your perception of this powerful social media app.
However, building an engaged following on Instagram can be a complex challenge. If you'd like assistance from the experts, we're here to help. Contact us today to discuss how we can help you achieve your goals this year.
Social Media Help For Business Owners
The importance of social media strategy in business is undeniable. Our team at 316 Strategy Group can help you better understand using Instagram, Facebook, TikTok, Twitter, Pinterest, and other social media platforms to further gain an edge on your competition, get unstuck in your daily routine, drive bottom-line results, and find your passion for your business. Our social media strategists in Omaha and Grand Island are scheduling appointments now.
For help with business strategy in Omaha, call 402-881-2811
For help with business strategy in Des Moines, call 515-779-6954.
For help with business strategy in Kansas City, call 913-289-3009.
For help with business strategy in Grand Island, call 308-390-7689.