Powerful Branding That Will Reach Your Customers
As a full-service agency, we offer a complete range of creative branding services and graphic design, including logo design, brochures, business cards, business signage, and flyers. Our skilled design team will develop a bespoke plan that differentiates your brand and engages your target audience.
[Call Today for a Free Consultation]
Branding Is Your Company's Voice
Every brochure printed, flyer distributed or business card presented, should enhance your brand identity. If it doesn't, you are missing out on some amazing marketing opportunities.
[Learn More About Branding]
Brand Strategy
Your brand strategy should represent the essence of your brand. It includes your past and future, your products and services, your customers and prospects, your position in the market, and, most importantly, how everything combines in a unique way. We will help clarify your message using one of our certified Story-Brand Consultants so more customers engage with your business!
[Call Today to Discuss Brand Strategy]
Appealing Designs to Promote Your Brand
Keeping up with the latest trends is essential when it comes to design. Why? The constant evolution of design means that new concepts are always being developed and old concepts reworked to appeal to today's consumers. If your design is out of date, it won't attract or hold the attention of your audience.
[Promote Your Business]
Logo Design and Branding
We specialize in creative branding and impactful logo design, and we'd love to put our talents, energy, and experience to work for you. If you're searching for logo design Omaha, you've come to the right place! Keep reading!
Logo Concept and Creation
Regardless of the line of business you're in, this is always the starting point. Before advertising, developing a website, or producing anything else, you should have a fantastic brand logo. We start by learning all about your brand and how you would like it represented. Once we understand what you want your brand to stand for, we can create a unique logo that perfectly captures your identity and ethos. Still interested in learning more about logo design in Omaha? Read about how we incorporate your logo into beautiful brochures and printing.
[Learn More About Omaha Logo Design]
Beautiful Brochure Design and Printing
Every time a customer reads one of your brochures, they're left with an impression of your brand. And like a business card or flyer, brochures should look good, stimulate interest, and boost sales. We can develop the perfect brochure for your next promotion or advertising campaign, one that showcases your product or service in an appealing way that will engage your customers.
[Call for Brochure Design]
Lovely Letterheads and Clever Correspondence
Every business needs an attractive and professional letterhead for papers and correspondence, one that combines the company's logo and identity to make it immediately recognizable. We recommend pairing this design service with our other visual, digital, and packaging services for brand impact and continuity.
[Find Out About Company Branding]
Eye-Popping Posters
Whether you're attempting to raise awareness for a specific cause, promote an event, or showcase a product, posters are an affordable way to attract attention. Whatever you'd like to promote, we can produce captivating graphics that tell a compelling tale.
[Get Started With Posters]
Phenomenal Postcards and Flyers
These are an excellent way to promote or simply stay in contact with your customers. You can use them for anything, including special events, product releases, promotional offers, and the introduction of new services. They are simple to develop and inexpensive to produce, but if well-designed, they can have a significant impact and attract new business.
[Learn More About Our Flyer Service]
Spectacular Signage
We can design and produce any type of signage, whether for a store, business, or service. Depending on the style you choose, we'll combine a brilliant mix of professional design elements that will capture and highlight your brand's distinctive personality.
[Get Started With Signage]
Impressive Presentation and Conference Folders
In conjunction with other promotional materials, presentation and conference folders imprinted with your company's logo can be a highly effective marketing tool. They give customers a polished and professional impression of your organization, and they are a fantastic way to make an impact fast.
[Designs That Speak Your Customer's Language]
Exceptional Vinyl Wrap Designs and Banners
If you want your message to have a significant impact, try a banner or vinyl wrap. We can design and create these in any size for vehicles or premises. They are particularly useful for events like fairs, exhibitions, festivals, and other gatherings where many people will be present.
[Order Wrap Designs and Banners]
How Our Branding and Design Service Works
Whatever your logo design Omaha requirements are, we can meet or surpass them! Our team of experts can design in any style to suit any brand, service, or product.
One: Discuss Your Design Needs
Your first conversation with a member of our design team kicks off the entire process. We will walk you through the design and printing services we provide, as well as discuss how we can help you build or improve your brand and marketing.
Two: Create Design Concepts
As soon as we have a better understanding of you and your company, we will begin working on some design concepts tailored to your campaign. When they are ready, we will send them over to you so that you can go through everything and then let us know your thoughts.
Three: Revisions and Approval
Now that we understand your thoughts and preferences, we can begin finalizing the designs for your approval.
Four: Final Review and Production
After you have reviewed the designs and given your approval, we'll get to work producing the promotional items or designs you have ordered. We store your brand concepts, designs, and information in your client profile, making it simple and quick for our team to reference when you want to place another order or make changes.
316 Strategy Group
We take great pride in developing captivating designs for both print and digital media that achieve tangible results. Our goal is to assist each of our clients to achieve a significant return on their investments, expanding both their customer base and their revenue.
Call Us Today to Get Started on Some Seriously Creative Branding!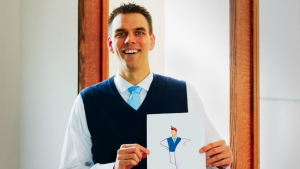 Whether you need corporate branding, striking signage for a new store, business cards for a current company, giant posters to promote an event, or flyers to debut a new product or service, we can create the designs you need at a price you will love.
Do you still have questions about logo design Omaha? Call the 316 Strategy Group team in Omaha today to get started.
[Call Now]