Stories of entrepreneurs overcoming early obstacles and ultimately achieving success on their journey can be found in every city in America. In our opinion, entrepreneurs are modern-day superheroes who are creating jobs and impacting the communities they live in. With superheroes gaining in popularity on the big screen, it's natural for us to make a few comparisons. Entrepreneurs are hardworking individuals overcoming incredible challenges every day in the marketplace. Let's take a closer look at the characteristics of the average superhero and what business owners can learn from a few of our big-screen favorites!
Superheros start off as underdogs and so do entrepreneurs.
Symbols are important and so is branding.
Superheros save the world and entrepreneurs save their communities.
It's more than a cape.
The battle is endless.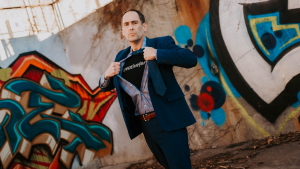 Underdogs
For superheroes as well as entrepreneurs—it's often the early struggles that ignite a passion for solving a problem and launching a business.
Symbols
Some superheroes wear capes and others carry shields. These symbols let others quickly identify them.
Branding, like a symbol, is absolutely critical to a business because of the overall impact it makes on your company. Branding can change how people perceive your brand, it can drive new business, and increase brand value – when done well it helps others quickly identify your company.
Saving The World
On the big screen, superheroes fight crimes and save lives. Despite their capes, shields, masks, and superpowers…most superheroes need a hero of their own in their lives. Think Batman.
Business owners are creating jobs, donating to non-profits, sponsoring events, supporting team members in their personal dreams, and raising their own families. Entrepreneurship, however, is the loneliest profession on planet Earth and leading a company can be nearly impossible to bear. Successful entrepreneurs will have a strong network of colleagues, friends, and family members who support them.
More Than a Cape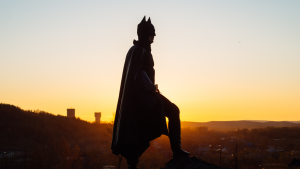 Yes, some of our favorite big-screen heroes can fly. But, it's not just the cape that helps them fly, and fight crime on a moment's notice throughout the city. There are a number of factors that come into play. The same is true for business owners who experience success.
Successful entrepreneurs attribute their success to effective teams that help them achieve their business goals.
An Endless Battle
Superheros aren't going anywhere. They are here to stay. Their mission is ongoing as long as there is evil in the world.
Business owners have an endless list of challenges ahead of them. As one challenge is solved another one appears. The resiliency of the entrepreneur is mind-boggling.
Build Your Team
Superheroes are successful on the big screen but business owners can learn a great deal from this legion of heroes. Savvy business owners can look to the attributes and characteristics of any superhero and develop a solid game plan for business success.
Superheroes and key attributes for business success: 
Superman: Know Your Weaknesses
We're all familiar with Superman's struggle with Kryptonite. For small business owners everywhere, bad decisions are their kryptonite. It's important for entrepreneurs to gain a better understanding of how these poor decisions can leave to exposure, risk, poor pricing, high turnover, and missed opportunities in the marketplace.
The Flash: Be Nimble
The Flash must make decisions in the blink of an eye. Business owners are paralyzed by analysis. Team members at 316 Strategy Group have become incredibly nimble and have learned to make very quick decisions. The recent pandemic has taught businesses throughout the world that latency is a killer. In social media and in business.
Iron Man: Technology
Iron Man, also known as Tony Stark, has a long list of technological achievements including the use of nano-technology, AI, robotics and an exoskeleton armor suit. Entrepreneurs must contend with tough competition from corporate heavyweights, tight finances, and the need to maximize every growth opportunity. This cannot be done without staying on top of the latest technologies and social media platforms available. Business owners need to get outside of their comfort zones and leverage the incredible technology that exists. You can thank us later.
Captain America: Inspire Others
Captain America is a symbol of American freedom. Strong, spirited, and proud of who he is. It's important for entrepreneurs to show their team members and customers who they really are. Laying out a vision for the future while positively impacting the community is critical for any successful business owner.
Batman: Everyone Needs a Sidekick
Batman needs Robin. Leaders can't do it all. A strong no. 2 or a sidekick, like Robin, is essential to all businesses.
With Great Power Comes Great Responsibility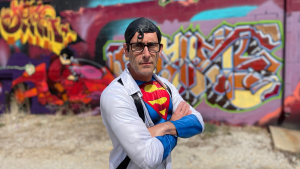 In business, you don't have to be the CEO to have power. It could be that you're managing direct reports, or simply that your decisions or actions within your role can directly impact a client. The important thing is to understand your power and the responsibilities that come with the job. Think about the potential consequences and who could be affected before acting.
Entrepreneurs are modern-day superheros. ~ Joseph Kenney, 316 Strategy Group 
As you can see, there are valuable lessons to be taken from superheroes. The next time you face a challenge in your business think "what would Batman do?" or if you're struggling to make a decision quickly, a little "Flash" may help you out. Channel your inner superhero at your business and you may feel inspired to take on the challenges ahead.
Business Coaching
Do you need help with your small business? Are you ready to get started? Contact one of our business strategists and take your business to the next level! Whether you need help with strategy, marketing efforts, or just someone to bounce ideas off of, our team of strategists is standing by.
Visit the 316 Strategy Group website to get consulting on branding or marketing services for your business in Omaha, Des Moines, Kansas City, or Grand Island. You can read more articles on the 316 Strategy blog and sign up today for consulting on your business.
For business coaching in Omaha, call 402-402-881-2811.
For business coaching in Des Moines, call 515-779-6954.
For business coaching in Kansas City, call 913-289-3009.
For business coaching in Grand Island, call 308-390-7689.