Eager to try the latest Instagram stories tips and tricks? If so, you're in the right place! With Instagram and their pesky algorithm moving away from static feed photography to favoring all things video, it's time to amp up your Stories game and get it glowin! So let's dive into some tips to try to increase those views and bring your brand to the next level.
Aesthetic Matters
Stories should be an extension of your feed. Aesthetic matters. There is a plethora of beautiful filters out there, so try them out and find a few that resonate with your style and personal brand. That being said, for the love that is all holy, please don't use the filters that blur out your features so much that it literally takes away your nose and mouth! I get that everyone appreciates a little extra smoothness, but your followers are watching because they like YOU. And they like the way you look. So I encourage you to be as real as possible while still jazzing up your aesthetic. And if you are confident enough and/or are against using filters on your face and body, then use them when you are sharing other life moments. You can still create that cohesiveness from feed to Stories while still remaining true to you.
Tag Brands & Businesses
Tag brands and businesses! After all, sharing is caring! Especially if it's a brand or business you share and use organically and would love the opportunity to work with them on a paid level. And continuing on with that sentiment, share other people's stories that touch you, inspire you, or are downright badass. And especially if they tag you in theirs. Of course, it's not mandatory nor should it be expected that if someone tags or shares yours that you must do the same in return. As always, only share or reshare things that you truly enjoy.
Always respond to questions and direct messages you receive in response to your stories! You are not Kim Kardashian or Lebron James, so yes you have the 30 seconds it takes to acknowledge someone who took time out of their day to not only watch your Stories but also listened to your content, and it provoked enough emotion in them to send a message. Of course, if you are receiving negative and mean trolls, then DO NOT RESPOND. Don't give them life or satisfaction. They are looking for a reaction – don't waste your time and energy and make their day. Simply block and move on with your awesomeness.
Hashtags To a Minimum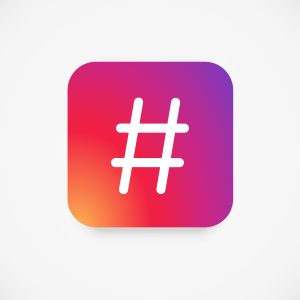 Keep the hashtags to a minimum. This is a different tune than for your standard static feed post where you can use up to 30 relevant hashtags. Stories are meant to be consumed in a quick few-second increments, so the less non-pertinent text, the better. When you use text in Stories, make it clear and easy to read. This leads me to my next point… when applicable, use text on your slides. Sometimes people don't have their sound on, especially if they're at work (tsk, tsk haha), but the text allows them to take in the context of the slide. This is especially important if you are sharing product details, discount codes, or sizing information.
One of my biggest pet peeves is when I scroll through my Stories lineup of people I follow and I land on an account that has a bunch of teeny tiny small dots at the top of your screen. That is an immediate exit for me. Don't post a million stories in one day, especially if you have something important to say or share. Once people see a massive amount of dashes, they will tap, tap, tap on through until you're done talking. I also think (based on no real science or data) that my views are always much higher after not posting a couple of days prior. Again, this thought is not backed by the powers that be at Facebook/Insta, however, to be on the safe side, I do abide by this theory when I have a campaign or collaboration I want to make sure gets as many eyeballs on it as possible.
And last but certainly not least, if you are posting for a paid campaign or sponsorship, do the right thing and disclose that it's an #ad or #sponsored. Because after all, it is the law.
Before you go, please feel free to browse dozens of social media-related articles on our social media blog.
Social Media Management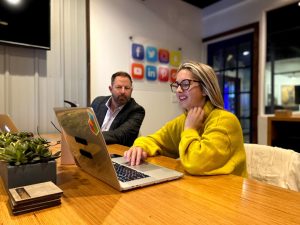 Are you looking to connect with a professional social media management team who can take your Instagram game to the next level? 316 Strategy Group is Omaha's leader in social media management.  Our team of social media managers is dedicated to their craft and keeps a close watch on the brands they represent and the ever-changing algorithm. Contact us today if you would like to schedule a social media strategy session or simply want to turn over the reins to our ridiculously talented team.
Don't live in the Omaha area? 316 Strategy Group provides social media management and SEO services to Grand Island, Des Moines, Kansas City, Nashville, and beyond.
Don't be afraid to reach out!
~ Sara S., Instagram Pro at 316 Strategy Group!