Are you investing in a strong LinkedIn presence as a business? It's currently the second most popular platform for B2B businesses yet most still don't understand how to harness the power this platform holds in terms of business reach and lead conversion.
LinkedIn can also be great for SEO. When you're running a small business, it's important to stay on top of the latest SEO trends. You want your website to rank high in search results so that you can attract more customers.
But are LinkedIn articles good for your search engine rankings? Using LinkedIn articles can help improve your website's ranking. So if you're not already using them, now is the time to start! Here's what to know about SEO, LinkedIn articles, and how they intersect.
What Is SEO?

Before we dive into how LinkedIn articles affect your search engine rankings, let's talk about what SEO is in a broader sense. SEO stands for "search engine optimization." It's the practice of improving your rankings in search engine results pages.
For example, let's say you want to rank for "Omaha bakery." You would optimize your website content and other social content online for search words that your target audience is looking for about Omaha bakeries.
How do you do this? SEO tactics vary depending on your goals. Most involve using targeted keywords in content. They also involve optimizing website code for better indexing by search engines or even backlinking strategies.
In the digital age, having a strong SEO strategy is crucial for businesses looking to drive online traffic and increase their visibility. By getting a higher ranking in search results, a website is more likely to attract attention from potential customers or readers. This can lead to increased brand recognition and potentially higher sales or conversions.
The Importance of Backlinks
We briefly mentioned backlinks. However, it's important to dive a bit deeper into backlinks as they relate to LinkedIn and SEO. When it comes to SEO, backlinks are essential for increasing your visibility and improving your search rankings.
A backlink is a link from another website that points to yours. This shows search engines that your site is credible and trustworthy. The more quality backlinks pointing to your website, the higher it will rank on search engine results pages.
In addition, having backlinks from authoritative websites can provide additional benefits such as referral traffic and increased credibility in the eyes of potential customers.
Building up a strong network of backlinks takes time and effort. The payoff can be well worth it in terms of SEO success, though. Does this mean posting content every day on LinkedIn and linking to your site? It can't hurt, but let's explore that a bit.
Do Backlinks From Social Sites Count?
When it comes to SEO, not all backlinks are equal. Backlinks from high-authority websites can provide a significant boost. Links from lower-quality or irrelevant sites may harm your SEO efforts.
So what about backlinks from social media sites like Facebook or Twitter? The short answer is yes, backlinks from social sites do count as SEO signals. However, they may not carry as much weight as links from high-authority websites in your industry.
It's still important to actively pursue and cultivate these links, but don't rely on them as your main source of SEO power. As with all SEO strategies, it's best to diversify. Focus on building a mix of high-quality backlinks from a variety of sources.
So, it doesn't hurt to post high-quality, relevant content to your company's LinkedIn page and link back to your main website. However, we wouldn't suggest making that the main focus of your SEO content creation efforts.
Instead, use organic LinkedIn articles as a source of brand building. While it's always nice to drive traffic to your website, you might see better success optimizing your LinkedIn posts with the right SEO keywords and information.
Then, when people find those LinkedIn articles online via search engines, they view you as an authority in your industry. Over time, this builds trust and brand recognition. If they need your services or products, they'll click through to your website organically.
LinkedIn Articles vs. Posts: What's the Difference?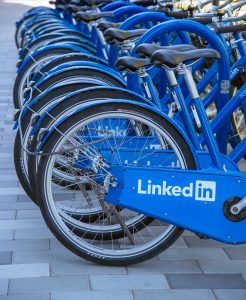 Before we get too deep into the process of LinkedIn articles for SEO, it's important to make one quick distinction.
There is a difference between LinkedIn articles and LinkedIn posts. While they may seem similar on the surface, there are some key differences to consider before hitting the "publish" button.
LinkedIn articles offer a longer format, allowing you to share in-depth information and include visuals such as images or videos. They also have prominent placement on your profile, making them a great option for showcasing your thought leadership.
On the other hand, LinkedIn posts offer a quick and easy way to share shorter updates or insights. They also encourage more immediate engagement with comments and likes from your network.
Either way, both options can help boost your brand and build valuable connections within your industry. However, when optimizing your LinkedIn content for search engines, it's best to focus on LinkedIn articles.
The main reason for this is that they provide you with the space you need to write in-depth, long-form articles.
Your articles can be well over 100,000 characters if you want them to be, which is over 14,000 words. That's more than enough space needed to dive into a topic. However, you'll want to stick with between 1,500 to 3,000-word articles.
What to Know About SEO Optimization for LinkedIn
Now that you know the difference between LinkedIn articles and LinkedIn posts it's time to start thinking about how SEO relates to LinkedIn.
Search engines want to offer searchers the most accurate, up-to-date, and relevant information whenever they search online.
For example, if you're searching for "LinkedIn article writing tips for tax consultants" on Google then Google wants to provide you with the absolute best article that will help you find answers to your questions or get the help you need.
So, Google quickly scans articles online to find the most relevant ones to show you. The most relevant article will appear first. Just like with any other website, search engines take into account LinkedIn profiles when determining search rankings.
This is where SEO comes into play. When you optimize your LinkedIn profile and articles with relevant keywords, you increase the chances of appearing higher in search results for those terms.
Is this any better or worse than ranking your business website? It's different. 
Optimizing your website for SEO ensures that people can find it and click through all of your pages to view your service offerings, pricing plans, and more.
Likewise, optimizing your LinkedIn for SEO ensures that people can still find your brand and view you as an authority in your industry.
They won't be able to click through to see your service or product pages. However, they can view your company information and connect with you just the same. Either way, you're building brand authority, forming authentic connections, and building https://316strategygroup.com/business-branding-omaha-what-does-it-cost/strong brand recognition.
Should You Repost Blog Content as LinkedIn Articles?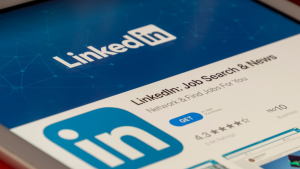 If you've decided that posting content on LinkedIn sounds like a great way to enhance your SEO strategy then you're probably wondering if you're allowed to repurpose your website blogs on the social platform.
Ultimately, as SEO experts, we don't recommend doing this.
On one hand, reposting content can lead to more backlinks and increased traffic to your website. On the other hand, reposting the same content over and over again can hurt your search rankings. Search engines may see duplicate content as a red flag.
To avoid negative consequences, it's important to vary the reposted content by adding new information or a fresh perspective. Or, in the best-case scenario, it's best to create content specific to LinkedIn that is different from your blog content.
One potential solution is reposting only excerpts of your blog content with a link back to the original post on your website. This way, you still reap the SEO benefits without risking any negative impact on your search rankings.
However, it's always best to consult with an SEO expert before reposting any blog content. They'll be able to walk you through the right digital services to ensure you're not inadvertently hurting your search engine rankings.
Content Writing Tips for LinkedIn Articles
Ready to start creating content for your LinkedIn articles? Great! Here are a few tips to help ensure you're optimizing your articles for SEO. Keep in mind that these SEO writing tips apply to regular blog writing as well.
Add Keywords to Your About Section
This tip isn't directly related to your articles themselves, but it is important as part of optimizing your main LinkedIn company page. Optimizing this page can affect how your articles are crawled and ranked, so it's a good place to start.
When creating a company page on LinkedIn, it's important to think about how potential customers and clients will find it. One way to boost visibility is by incorporating SEO keywords into the about section.
These are the phrases or words that people commonly search for about a certain industry or business. For example, if your company sells organic skin care products, some SEO keywords could be "organic skincare" or "natural beauty products."
It's also important to keep in mind that this section should be written for both search engines and human readers. Make sure the language flows well and accurately represents your brand.
Add Keywords In Your Title
Rather than simply using a descriptive title, try incorporating SEO keywords that relate to your topic. This can help attract potential readers who are searching for those terms, increasing the likelihood of your article appearing in their LinkedIn feeds or search results.
Keep in mind that you don't want to overstuff your titles with SEO keywords or make them sound overly robotic. Instead, try to be creative and find a natural way to integrate them into your titles.
Consider Search Intent
Understanding search intent is crucial when it comes to optimizing LinkedIn articles for search engines. In basic terms, search intent refers to the reason behind a user's search query. Think about these factors:
Is the person looking for information?
Are they trying to solve a problem?
Are they looking to make a purchase?
By considering search intent, you can create more targeted and helpful content for readers. This not only improves the likelihood of your article appearing in search results but also increases the chance that someone will click on and engage with your article.
So before starting any LinkedIn article, take a moment to consider what type of search query your content may be answering and tailor your writing accordingly. With a clear understanding of search intent, you can craft articles that both search engines and readers will love.
Create Informative & Helpful Content
It is important to focus on creating high-quality, informative content when writing LinkedIn articles for SEO.
This not only helps garner attention and build your reputation as a thought leader in your industry, but it also signals to search engines that your content is valuable, increasing the likelihood of your articles being found and ranked high on search engine results pages.
In contrast, low-quality or unoriginal content may harm your online presence and credibility.
So before publishing an article on LinkedIn, make sure it offers unique insights or perspectives and has been thoroughly proofread and edited. Your readers (and search engines) will thank you for it.
Need Help With SEO & LinkedIn Marketing?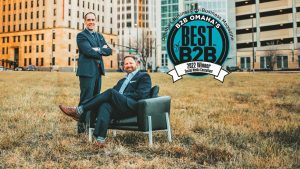 Creating LinkedIn articles that are optimized to rank in search engine results is only one aspect of a strong SEO strategy. From finding the right keywords to crafting consistently high-quality content, there's a lot that goes into SEO success.
If your small business need help with SEO or LinkedIn marketing, we offer a variety of digital services that can help your brand rank higher in search results while also helping differentiate you from your competition.
Get in touch today to schedule a free consultation so we can chat about your brand's goals to see how we can help you achieve success with SEO.
316 Strategy Group is a multi-award-winning digital media agency in Omaha, Nebraska. Our SEO team is the best in the Omaha area and our strategists are standing by to help turbocharge your business and your bottom line. We'll help your business be found with our search engine optimization strategies for success!