What does content writing have to do with your business? It's the difference between a little website traffic and massive results. As a business owner, you know that traffic is your everything! So, how do you go from being a business owner and having a website with not much traffic…
…To getting massive website traffic….double, triple, quadruple your page views per month. Even a couple hundred thousand page views per month isn't out of the question!!
It's not as complicated as you might think – and we want to show you how you can do it with our targeted content system we've been using for years.
Not only will you be able to drive lots of traffic to your business website – but you'll get targeted traffic right to your website! And better yet, it's buyer traffic. Targeted customers who are looking for products and services you sell!
What did we do? What's our secret sauce you ask? Is it some secret SEO formula? Keep reading to find out what we're doing for businesses everywhere.
End of Cycle Buyer Keywords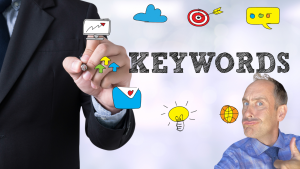 Looking back over the years, we were just trying to rank product and service pages for end-of-cycle buyer keywords.
That worked and still works in 2021, but our research showed we were still missing out on massive website traffic! There was still more to get, though, and content writing was the key.
Focusing on website content and blog articles that answer customers' top questions is always a top priority when creating a strategic content marketing plan. Then, keeping that information up to date with current industry trends is key to preserving rankings and traffic. These basic techniques create insane results. Not only do business owners, like you, create better relationships with their targeted audience, but you also become authority figures, and your sales will shoot up – sometimes double, triple, or even quadruple!
Instead of just pushing your products to your customers, you start attracting your target audience through rich website and blog content!
On top of that, you will start ranking for all kinds of long-tail keywords that your audience is searching for.
Needless to say, your traffic will start increasing month after month, and so will your leads and sales. Yes, content really does impact your sales funnel!
Not all content and blogs are created equal though. There are some problems we want you to avoid! If you want to learn more about our content writing strategy, keep reading about the massive gains you're missing out on!
Problems With Most Blog Content
The problem is that as a business owner you can't just start a random blog and hope for traffic. That's just not how it works.
There are lots of awful blogs out there that get no traffic and have tons of articles. Content writing plays a critical piece in the SEO puzzle and we've got the secret recipe!
You have to do it with a content marketing strategy:
Define the types of customers you want to attract
Find out what your target audience wants
Develop personas for your target audience
Write your content in an intelligent, straight to the point, data-supported way
Promote each piece of writing through targeted ads, emails, Facebook groups, etc.
Easy peasy, right?
Well, not so fast. Life is complicated and there are plenty of distractions for business owners.
You're probably really busy – It's very hard to find the time to write content and blog when you have a business to run. Are we right?
Well, you could just find someone to outsource it to sites like Fiverr. But outsourcing content to these sites brings its own problems. Far too many to mention in this article. There are countless resources for business owners to create outstanding content. The information is available if you're ready to devote the time and resources to learning it. Keep reading if you would prefer to let the experts take care of it for your business.
Content writing is the least understood and most underutilized tool in the business owners toolbox. ~ Joseph Kenney, 316 Strategy Group
It's not easy for business owners to come up with topics, research them, find a writer, train them on formatting and optimization, do the quality control, and then finally get the content posted to your website.
Most business owners like you fail at researching, creating, optimizing, uploading, and promoting content. After all, you have a business to run!
That's why we created a content writing solution that solves all of that with you the business owner in mind!
Content Writing With Your Business in Mind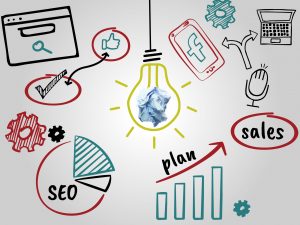 Our team at 316 Strategy Group will research and validate topic ideas that are PROVEN to be popular in your niche and not someone else's. Don't worry, you're still in control. We let you approve (or reject) the content for your website or topics for your blogs. Then, our writers craft an SEO-optimized article for your blog, complete with authority outbound links and internal linking.
We'll send you the draft for approval and you get as many revisions as you'd like.
And if you want to be super hands-off, we'll even post the article directly to your blog.
Research topics for your niche.
Create an article complete with outbound links and internal linking
Review your article. You request as many revisions as necessary.
Post your content or articles directly to your website.
Distribute your content via social media, email marketing, and private social media groups.
316 Strategy Group is a leader in content creation and search engine optimization. So, if you want to start attracting your perfect audience and increasing massive traffic to your website, contact us now!
Need more than just content writing? 316 Strategy Group has offices in Omaha, Des Moines, Kansas City, Nashville, and our newest office in Grand Island, Nebraska! We provide businesses of all sizes, the following services:
Headshots
Event Photography
Product Photography
Food Photography
Graphic Design
Branding
3D Videos
Website Hosting
Business Strategy
Content Creation
Signage
If you're interested in using content writing to attract the perfect customer and drive massive traffic to your website, please connect with one of our digital strategists in the following markets!
Des Moines Content Writing contact 515-779-6954.
Grand Island Content Writing contact Tracy Gardner at 308-390-7689
Omaha Content Writing contact Christopher Slater at 402-881-2811
Kansas City Content Writing contact Annie Lampe at 913-289-3009
Traffic is waiting for you! 316 Strategy Group is an award-winning design and content agency headquartered in Omaha, Nebraska.