Are you eager to connect with a Grand Island SEO expert? You're not alone and as a small business owner, it's imperative you find one you can trust. Did you know that 97% of people learn about local companies online more than anywhere else? As a local business owner, it is vital to rank for local areas near your business to find new clients and to grow your company.
Are you looking for a Grand Island SEO expert that can help you improve your local rankings? Keep reading this article for the top five ways that you can improve your local SEO rankings for your business. Don't feel like reading and just want to connect with a strategist quickly? No problem! Tracy Gardner is helping business owners just like you in Grand Island and throughout central Nebraska.
CLICK HERE to connect with Tracy Gardner, our SEO strategist in Grand Island.
1. Use Local Keywords
One of the most important parts of local SEO is finding local keywords for your website and your content. Most of the traffic online comes from searches that include specific keywords.
By having keywords that are specific to your business niche and location, it will be much easier to find potential customers that have the intent to use your products or services.
One way to find the best keywords for your business is to see what keywords are working for your local competitors. If you conduct a google search for your business services and find that your competitors rank on the first page, you can utilize these same keywords.
If your content is better than your competitors, it will likely rank higher. To find what keywords your competitors are using, you can use the free tool SpyFu if you want to try this on your own.
You also should try to include the location of your business in your keywords and on your website content. This way, people who are looking for local businesses will be able to find your company more easily.
Sound too complicated for you and just want to be found on Google? We get it! Click here to connect with Tracy Gardner.
2. Include Location in Your URL
Something else that can make it easier to rank for your local business is to include your business location in your URL. When you are conducting local searches, Google prefers websites with their location name in the URL.
This is especially helpful if you are still building your website, as it is much easier to buy a new domain with your local city or state.
By including your location in your URL, you may be able to show up for local searches, even if you do not use any location keywords in your website content. It will also help you attract the perfect customers who are more likely to visit your location.
Although we're giving away a few of our secrets in this handy guide, you may still not be up for the challenge of doing SEO on your own. No problem. Small business owners throughout Grand Island, Hastings, and Kearney are turning to our central Nebraska expert, Tracy Gardner!
3. Claim and Update Business Information on Google My Business
Another tip that can make it easy to improve your local SEO is claiming and updating your business information on Google My Business. If your business does not have a listing, you can create one online.
Next, you want to make sure your business profile has accurate and consistent information.
Small business owners don't understand the importance of Google My Business in local search. ~ Tracy Gardner
First, you want to include NAP information. This is your business name, address, and phone number. When you have complete data on your business profile, it is easier for your company to match with local searches.
You can also verify your business locations on your business profile to make sure the information is correct. When you verify this information, you will find that your business is more likely to show up in local search results on Google Maps and Google Search.
Other ways that you can update your business information are to update your hours, add photos of your business or services, and respond to each of the reviews that people leave about your company.
Because the local ranking is largely based on the relevance of your business, you need to update your business profile with information that will help you rank for relevant searches. Tracy Gardner will work closely with you and your team to develop a strong local search strategy that includes Google My Business.
4. List on Local Citations
Next, you can improve your local SEO in Grand Island by listing your business on local citations. Local citations are online databases that have information about your business, including the name, address, phone number, and more.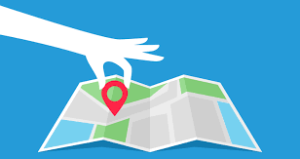 To make sure your local citations help your rankings, you need to make sure your business information is the same across every local citation you use. Some citations require you to claim your business, including those on Google My Business, Facebook, Yahoo!, and more.
You should also include a link to your business on each of your local citations so that it is easier for potential customers to find your website.
Here are some of the top local citations that you can use for different industries and categories of SEO.
Interested in a free citation audit for your small business? Click here to place your order!
5. Get Reviews From Previous Customers
Finally, you must get reviews for your business. Because Google cares so much about user experience, businesses that have a lot of positive reviews from their customers are more likely to rank higher.
If you do not have a Google my Business Listing, your customers will not be able to leave reviews. So you must make sure you have a listing for your business.
However, people may not leave reviews even if they have the option to. While you are never supposed to reward people for leaving good reviews, you can always ask customers to leave you reviews. Other than asking your customers directly for reviews, you can add a review link to your website, add popups and other calls-to-action on your site, and more.
Did you know that a half-star change in your Google reviews can impact your bottom line by as much as 5-7%! Crazy, right? Our SEO team in Grand Island can help craft a customized strategy for capturing additional reviews for your small business!
Need Grand Island SEO Services for Local SEO? We Can Help!
Updating your local SEO for your business is an easy way to attract more customers to your local business. By following each of these SEO tips, you can easily improve your website without spending any money.
Do you want help from a Grand Island SEO expert? 316 Strategy Group can help! We provide local SEO tips and services that can help you grow your business.
Contact our team today to learn more about our SEO services in Grand Island, Nebraska, and our strategic consulting to help your business capitalize on new opportunities.