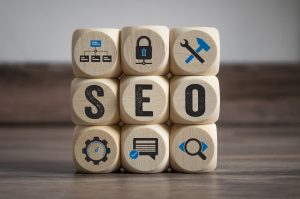 Here are 7 SEO tips and tricks that will help your small business flourish in the digital era! Do you want to be successful? Well then, it's time to get serious about search engine optimization!
Master SEO and your website will rank higher in SERPs and receive newfound levels of traffic. You'll drive more leads, generate new sales, build brand awareness, and, as you begin to outrank the competition, improve industry authority as well.
It's no wonder US businesses are set to spend $80 billion on SEO this year. Small businesses in Omaha, Des Moines, Kansas City, and Nashville are no different!
However, the whole shebang can feel confusing and inaccessible when you're new to the game. Are you looking for SEO tips and tricks to enable you to progress in this vital digital marketing strategy?
You're in the right place! We've put together a guide full of quick and easy SEO tips to help small businesses get started and succeed. Keep reading to discover 7 key SEO insights for 2020.
1. Conduct Quality Keyword Research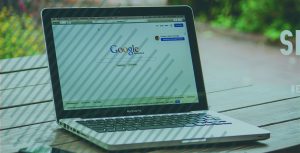 You need to know the words and phrases that your audience is looking for online.
Don't, and you're basically shooting in the dark with any content you create. After all, you have no idea if the blog post you're writing, video you're making, or webpage you're putting together is of any interest to people. Worse still, it may not drive any traffic to your site.
Keyword research is the process of finding the search terms people are typing and tapping into search engines. And it's at the epicenter of SEO!
You want to create content around keywords that are popular (lots of people search for them) and non-competitive (few other webmasters have targeted them). Find that magic combo and you stand the best chance of ranking well and driving lots of traffic to your site.
Specific tools (such as SEMrush or Moz Keyword Explorer) will help you find them.
2. Build Backlinks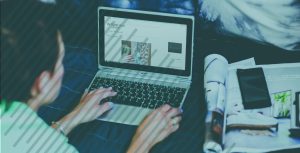 Building backlinks is another fundamental part of SEO. Basically, you want as many websites as possible to hyperlink out to yours! Why?
Because each one tells Google that your site's worth showing to its users. Both your site and content get shunted higher up the rankings in the process.
Try guest posting (writing free blog posts for other websites in exchange for a link), email or social media outreach (sending messages to other webmasters and asking for links), and setting up profiles in trusted directories. Building links takes time and effort, but it's essential if you want to outrank your competition.
3. Focus On Quality Links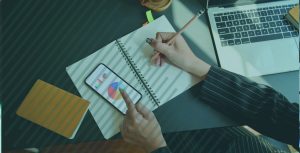 Be aware that backlinks aren't made equal though.
Quality is key.
It's a bit like getting a compliment from a well-respected person in real life. Their kind words ring louder in your ears as a result of their status, right? Praise from other people is still nice, but their validation doesn't pack the same positive punch!
The same goes for backlinks. Try to get them from high authority websites in your niche. They'll deliver a much bigger push up the rankings than you'd get from smaller, lesser-known sites. Your 316 Strategy Group account manager can help you navigate high authority websites and start building those relationships.
4. Make It Fast
Time is of the essence when it comes to SEO. You have to ensure that your website runs lightning fast in order to see the best results.
In other words, all of your pages and posts should load instantaneously.
Remember, people don't have much patience these days! With attention spans worse than a goldfish, they want their results served up fast. That's why load times of longer than a few seconds are a recipe for click-backs; users will get tired of waiting and look elsewhere for answers.
Google then registers those bounces and pushes your website down the rankings.
Speed things up by compressing and optimizing images, using browser caching, and looking into content distribution networks. You'll shave off vital seconds and enjoy better rankings soon after!
5. Make It Mobile-Friendly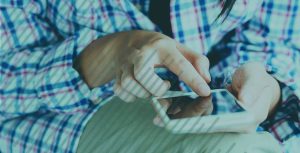 Desktop and laptop computers might soon become obsolete.
With smartphones rising in power and popularity, it's thought they'll be the new go-to device. Ordinary computers will disappear from shelves soon after.
Now, that may sound farfetched, but it's happening already! Smartphones are now the number one source of web traffic around the world. The result?
Google now prioritizes mobile content in SERPs. In other words, if your website isn't optimized for mobile and your competitor's site is, then they'll have an instant advantage online. That, of course, is bad news for your business.
6. Focus On Value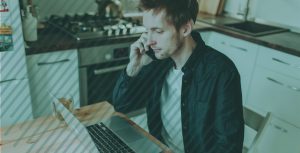 Ultimately, most SEO techniques come down to providing value to your audience.
Think about focusing on keywords in your content and speeding up your website. Both tactics help your SEO endeavors because they generate value for the user. They'll find relevant answers to specific problems in record time!
In other words, you've improved the user experience (UX), which is a big deal in terms of rankings.
The more value you can provide, the better. Write in-depth blog posts, design a stunning website, and make it easy to navigate. In so doing, your efforts at more technical SEO are sure to deliver maximal rewards.
7. Have Patience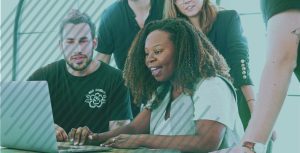 It's worth noting that SEO takes time to work!
You could publish a fully-optimized blog post around specific keywords and build a few high-quality backlinks to it. You've done everything right, yet it can still take 6 months or so to start ranking well.
Stick with it, play the long game, and expect positive outcomes to snowball over time.
Having patience should stop you from getting too frustrated at slow-moving results. It'll also help you ignore the temptation to speed things along using risky black-hat strategies (such as paying for backlinks and stuffing your content full of keywords). You'll stick to the rules instead and avoid penalties from the Google gods in the process.
Remember These SEO Tips and Tricks
In our digital era, search engine optimization is an essential marketing tool. Done well, it'll boost web rankings, drive traffic, and deliver newfound sales to boot.
First, though, you have to learn how to do it! We hope the SEO tips and tricks in this post will prove useful in that regard. Keep this SEO advice in mind and you should enjoy better results in no time.
Are you interested in getting professional support with your SEO? We can help. Click here to learn more and get in touch today with one of our account managers. They're happy to run a free SEO audit on your small business.