Fear not, our WordPress Omaha experts are here to help! With over a decade of experience and thousands of websites built, 316 Strategy Group in Omaha has you covered! In this article we will cover the following:
Keyword research
Understanding keyword competition
Distribution of keywords
The importance of a title
There are more than 1.9 billion websites on the internet and if you plan on running a successful website of your own, you'll need to figure out how to stand out from all that competition. After all, how can you hope to forge your path when there are so many more established websites out there that could easily overshadow your content?
The trick is to use the right SEO keywords. A WordPress Omaha SEO service could help you with that, but you should also know some of the basics yourself. What makes a good keyword and how can you come up with new keywords for your content?
Keep reading and learn more about SEO keywords below.
What You Need To Know About Creating SEO Keywords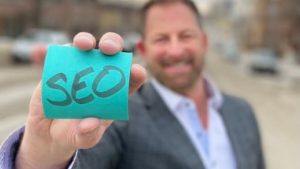 The first thing you should know is how keywords work. Search engine optimization (SEO) has everything to do with keywords. A keyword is nothing more than a word or phrase that someone might type into a search engine like Google when trying to find information on something.
For example, "indoor plant" is a very popular keyword. When you type this into Google, millions of results will pop up. However, only a few of those millions of results will end up on the front page of Google.
What determines whether a website will end up on Google's first page of the 55th page? It all has to do with SEO ranking which, in turn, has a lot to do with keywords. If Google decides to give your website a low rank, it will be difficult for people to find your content.
On the other hand, if you have a very high rank, you might end up on the first or second page of a search result. Whatever the case, you need to use the right keywords to rank well on Google, or any other search engine for that matter. When you create keywords, you will need to determine the popularity of that keyword along with its competitiveness and many other factors.
Our WordPress Omaha experts are here to help you!
The Details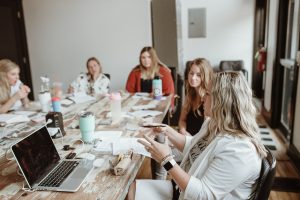 Again, consider the keyword, "indoor plant." This is a very popular keyword, but popular keywords are not necessarily good keywords. When dealing with WordPress SEO, you will find that more niche keywords will actually help you get more traffic.
This is because popular keywords tend to be far too competitive. This means that many other websites are using the same keyword as you. If those other websites are far more successful than yours, your content will get buried as a result even if you are using a popular keyword.
To escape this problem, it is best to use keywords that are more specific and less competitive, especially if you're just starting out with your WordPress site SEO. This does not necessarily mean you have to opt for very unpopular keywords, but you should choose keywords that don't have millions of other websites using them at once.
This is the only way you can start building a niche for yourself using keywords that actually work.
Have we piqued your interest in SEO? Our WordPress Omaha experts can help build your business and improve your search rankings with trusted SEO best practices.
Other Keyword Factors To Consider
When you create keywords, you will want to make sure that you choose keywords that represent the content you're trying to create. That way, it will be much easier for both search engines and real internet users to find you. If you use a lot of unrelated keywords, don't be surprised if you don't get a lot of website traffic.
You will also want to keep track of keyword length. Keywords that are only one word long are rarely very helpful because they are too vague. Instead, you should opt for keywords that consist of at least two words, if not more.
There are also long-tail keywords that consist of three or more words. Many content creators like to use long-tail keywords because they are more specific. For example, "indoor plant" is a regular keyword but "indoor plants that won't die" is a long-tail keyword and is far more specific.
The more specific you are with your keywords, the more you will be able to establish yourself in a certain niche. Establishing a niche for yourself is an important goal because it will make it easier for people already in that niche to find your content.
Our WordPress Omaha experts will explain how the type of keywords you should use. You will also want to think about how to use those keywords in your content.
What You Need to Know
For example, scattering your keywords throughout your content is very important. The last thing you want to do is stuff a bunch of keywords into a small body of text. This is known as keyword stuffing and will not help search engines promote your content.
Keyword stuffing is also obnoxious to your readers since it is obvious that you care more about using keywords than creating good content. Instead of doing this, focus more on creating good content and then slip in some useful keywords every so often. Using keywords in the title of your content is also very important.
That way, everyone will be able to know what your content piece is about just by looking at the title. Using keywords in headings throughout your content is also useful.
Do you need help creating a flawless SEO strategy on WordPress? Keep reading, our WordPress Omaha experts are right are standing by if you need assistance.
In this video, you will learn about how to create SEO keywords for WordPress Omaha!
After you watch the video about SEO keywords in Omaha, you may still have questions for the SEO & WordPress Omaha professionals. If so, please don't hesitate to reach out to our team of search engine optimization experts. Our two offices in Omaha are conveniently located for quick meetings with small business owners who need help.
Creating WordPress Omaha SEO Keywords
Creating good SEO keywords doesn't have to be impossible, but there are some important factors to consider. For one, you should find specific and niche keywords that don't have too much competition. You should also use keywords sparingly throughout your content so you don't end up keyword stuffing.
If you have a hard time coming up with keywords on your own, WordPress Omaha content management services can help. Check out the services we have to offer here.
And if you happen to be a restaurant owner in Omaha, please reach out to us! Being found in local searches is more important than ever! Our WordPress Omaha experts can help increase your local rankings!