Instagram's IGTV is Here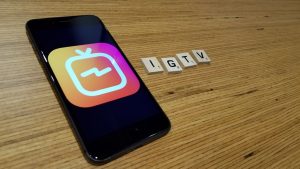 Like it or not YouTube is no longer the only player in the long-form video arena. IGTV is here and it is coming out swinging. The ability to create content on Instagram and drive traffic for business could potentially increase exponentially and it's up to you to utilize it!
Pro's of IGTV

One of the biggest pro's of IGTV is that you have a pre-built audience. Now that IGTV is here all of your followers are viewers of your channel. It also will create another avenue for potential customers to find you as it boasts a discover function similar to that of Snapchat.

Your businesses ability to create unique and engaging content on Instagram also increases. Long form video allows you to expand the nature of your content on Instagram. Want to tell the story of how you came up with a new product? Make an IGTV video. Want to let a talented employee create something? Make an IGTV video.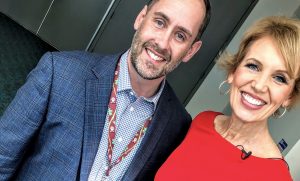 You now have a great opportunity to not only find new customers but to enhance your existing community. These IGTV allows you to become your followers' favorite TV channel where they will wait for the next episode with anticipation. Your content can bring entertainment which gives your viewers something to talk to each other about, thus strengthening your community. As Mari Smith points out, "Facebook has fallen to the 4th most used apps by teens, but Facebook-owned Instagram is still in the top 3," so this platform is a great way to reach a demographic you may be missing on Facebook. 

Con's of IGTV

The glaring downside of Instagram's new platform is that it is facing a major uphill battle for time viewed. Right now, if people want to view long-form content they are on YouTube. YouTube is a giant in the industry and is well established. IGTV just got here so it will take some time for it to get anywhere the number of views YouTube receives.

Another potential con is that in order to properly utilize IGTV you will need to dedicate a decent amount of time to it. Time to learn the platform, conceptualize content, and create content. You will also want to keep creating content at regular intervals in order to maximize return on the platform.

Things you should know about Instagram and IGTV
If you want to use IGTV there are a few things you should know. First off, your videos will work best if there are shot vertically on a phone. Instagram has always catered its platform to mobile devices and this is the same way. Once you have a video to post you will need to create a channel. This can be done from mobile or desktop. Social Media Examiner has a great article regarding best practices for IGTV, some highlights include making sure you use hashtags and respond to comments. Remember to make sure to review your insights on each video to see useful stats.

Instagram's newest platform is here and is likely here to stay. Here at 316 Strategy Group we are learning this new platform and looking at how it can help our clients. If you run a business or manage social media accounts it is time to learn this new platform. It's still new so do not wait for someone else to blaze the trail, be a leader.