Influencer Marketing Drives Traffic & Engagement
Perhaps you have heard the phrase "influencer marketing," but didn't really know what it meant. But even if you do know the term, are you aware of the impact it can have on local businesses—including yours?
What is influencer marketing?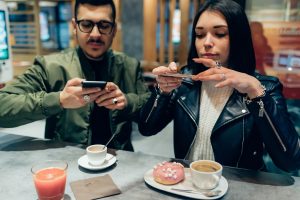 Influencer marketing is one of the fastest-growing marketing methods. The basic idea is to create buzz about your business and generate interest. To do this, marketers aim to identify influencers in a niche or target market and then make them work for you by promoting your brand to those desired customers.
At first, the focus was on celebrity endorsements, but more recently, the shift has been to seek "micro-influencers." The goal is to find authentic content creators with smaller, but loyal, audiences. Their strength is in their content quality and personal engagement with their audiences.
Influencer Marketing Generates 11 Times the ROI
PR Daily reported on one analysis that had concluded, "Influence marketing can generate 11 times the ROI of traditional advertising." Further, only a third of consumers trust traditional advertising while 90% trust a peer's recommendation. In light of statistics like that, it's not surprising that 39% of marketers say they are increasing their budgets for influencer marketing for 2018.
But if you've never incorporated influencer marketing into your marketing plans, you may have questions about where to start. Questions like: Where do I find influencers? What is a good ROI? What does an influencer marketing campaign look like?
Influencer marketing makes it possible for brands—whether start-ups, established businesses, small businesses and large multi-nationals—to connect with their target market through a trusted recommender, who is often already a customer who loves your products.
If you're wondering how to measure the ROI of influencer marketing, you are not alone. 76% of marketers say that the biggest influencer marketing challenge is determining their campaign ROI.
In order to assess its efficacy, it is important to understand your cost of customer acquisition and the cost of finding leading influencers in your target market. It can be very helpful to have a trusted partner like 316 Strategy Group to ensure that the influencers you are working with are the most effective.