Trying to figure out how to grow your Instagram and need help? You're not alone! Small business owners like you are trying to gain an edge over their competition. Did you know there are over a billion users on Instagram as of 2020? That means it's an extremely powerful tool for growing your business.
Profile Attention
But, how do you get people to pay attention to your Instagram profile?
Use Stories
Create Consistently
Create Partnerships
Engage With People
Keep reading to learn how to grow your Instagram.
1. Use Stories
Instagram Stories are a great way to grow your Instagram followers. These posts only last 24 hours, but they can still make a huge impact. If you have particularly notable or popular stories, you can save them to a category on your page.
Instagram Reels are another useful tool for increasing your follower account on Instagram. Everyone likes video content, after all.
Create explainer videos about your company and the work that you do. Add catchy music so that people will stay engaged throughout the video. Always format your Reels vertically, since that's how most people view content on Instagram. If you have trouble, get a professional to get you set up for creating effective Reels content for your Instagram.
2. Create Consistently
To grow your Instagram followers, you need to create a posting schedule to get content onto your account. People need to have a reason to follow you; they don't want to just look at a blank profile. You can actually schedule your Instagram posts in advance, so you won't even have to think about posting every day.
You'll want to make sure you're posting regularly, but not too much. Spamming your stories and posts will just turn people off, but posting seldom will cause your account to stop showing up on people's feeds.
There are other ways to make sure that your content gets seen. Always geotag your photos, so people searching by location will end up seeing them.
3. Create Partnerships
Partnering with other businesses or accounts with related content to yours can help you both increase the number of followers on your Instagram account. Reach out to influencers that often post content about businesses like yours, and see if they'd be interested in creating content about your products or services.
4. Engage With People
You'll also need to engage with your followers and with other Instagram accounts in order to keep your follower account stable and rising. When people comment on your posts, like them and respond to any questions. You can hire a social media manager to keep a constant eye on your notifications. Comment on the profiles of relevant Instagram accounts to draw more eyes to your page.
If any of your followers have questions or concerns about your company, reach out and talk to them ASAP. It's important to be as authentic and transparent as possible when you're posting to social media, since that's what helps bring more people on board.
How To Grow Your Instagram? Start Now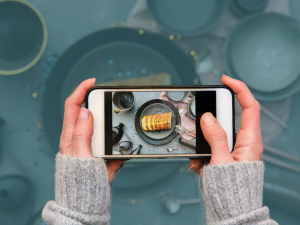 It's not as hard as you think to begin answering the question, "how to grow your Instagram?" You just need to make an effort.
Want to get started? Contact Omaha's best social media team to discuss taking your Instagram game to the next level!
Visit the 316 Strategy Group website to get consulting on branding or marketing services for your business in Omaha. You can read more articles on the 316 Strategy blog and sign up today for consulting on your business.
For social media in Omaha, call 402-415-9842.
For social media in Des Moines, call 515-779-6954.
For social media in Kansas City, call 913-289-3009.
For social media in Grand Island, call 308-390-7689.