You're probably wondering what are stars on Facebook. And you probably didn't know know that there are multiple ways you can monetize content on Facebook? If your business is already on Facebook, it makes sense to look into those methods.
In fact, you might already be looking at Facebook Stars. Or, maybe you heard someone mention it, and you're still wondering, what are Stars on Facebook?
If you're ready to learn how to monetize your content and you want to learn more about Facebook Stars, keep reading.
What Are Stars on Facebook Live?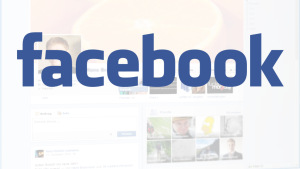 Facebook Stars allows you to monetize your video and audio content on Facebook. Your viewers buy the stars, and when you're streaming on Facebook Live or in a live audio room, they can send them to you.
They can also send stars for past live videos that had Stars enabled. Every time a viewer sends you a star, you earn one cent. That means every 100 Stars are equal to one dollar.
Viewers have the capability to send Stars in "packs." This allows them to easily send you more than one, and this can add up quickly if you have a big enough audience.
Who Should Take Advantage of Stars on Facebook?
Facebook Stars are a great feature for anyone. However, there are a couple of categories of people who can really benefit from using the Facebook Star feature.
Individual Creators and Influencers
If you're a creator or influencer who utilizes Facebook Live, Stars are a great choice for you. They give your followers the opportunity to engage with you and support you on a new level.
Game Streamers
In the first few months of 2021, 8.8 billion hours of video game live streams were watched. It's no secret that the gaming industry is booming, and that provides many options to game streamers.
Game streamers can take advantage of Facebook Stars and allow their viewers to support them every time they go live.
Do You Go Live Regularly?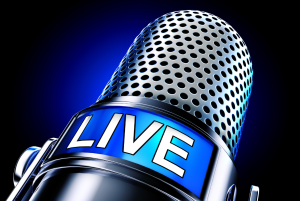 If you go live regularly, you need to check out the Facebook Stars program. While one cent per Star might not sound like a lot, when viewers are sending Stars on Facebook regularly, it can start to add up.
Who Is Eligible to Use Facebook Stars?
There are two things you need to do to be eligible to use Facebook Stars. First, you need to be an admin of a Facebook Page.
Second, you need to comply with Partner Monetization Policies. You can check your eligibility on the Meta for Creators website.
How Do You Get Started With Facebook Stars?
If you're eligible for Facebook Stars, getting started is easy. There are two basic things you need to do to start earning money from Stars.
Set Up Creator Studio
If you're already set up and using Creator Studio, you can skip this step. However, for everyone else, you cannot enable Stars until you're set up with Facebook's Creator Studio.
Creator Studio has a wealth of tools for creators. It allows you to effectively post, monetize, manage, and measure content across your Instagram accounts and Facebook Pages. If you manage a Page on Facebook, you can use Creator Studio.
Remember that the role you have on that Page decides what you can see and do.
Enable Stars
Once you're set up with Creator Studio, you can enable Stars. You'll open your Creator Studio and select "Monetization."
Read and Accept the Terms and Conditions
Selecting "Monetization" will pull up the "Terms and Conditions." It's important to read this carefully; it will outline your rights and responsibilities. Once you've thoroughly read, hit "Agree to Terms."
Next Setup a Facebook Stars Payout Account
If you're already using Creator Studio and have a payout account, you can use that same one. However, you can also set up a new one if you want to.
You'll need to add your details and upload your W-9 tax form. You can link to your bank or PayPal account for your payout.
Make sure you review all the details and then hit "Done."
Enable Stars
After accepting the Terms and Conditions and setting up a payout account, you can enable Stars. You'll once again go to your Monetization tab.
Select "Stars" and follow each of the steps in the process. When you've completed all of the steps, select "Done."
You're now ready to go live with Stars. You can track your Insights and Earnings in the Creator Studio for Stars earned while live.
Set a Stars Goal
Your Stars goal is the number of Stars you hope to reach. During your Facebook Live, your viewers will have the ability to see it as an overlay on your video content.
You can incentivize your viewers using Stars goals. For example, you could do a drawing or a special stream if they reach X number of Stars.
Schedule a Live Video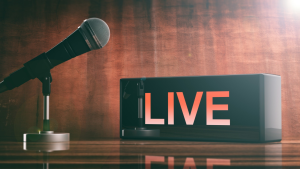 When you schedule a Live video in Live Producer or Creator Studio, you'll have the option to set a Stars Goal. There are two types of goals you can create.
First, you can create a page-level goal. This goal automatically shows up in all of your live videos until it is met. The next type is a video-level goal.
Your video level goal will only count towards one video.
Does Facebook Take a Cut From Stars?
While 100 Stars equals one dollar, when viewers buy Stars, they do not get 100 stars for one dollar. Viewers can buy 45 stars with a bonus of 35 stars for one dollar. In other words, they spend one dollar on 80 stars.
If all 80 stars go to you, you get 80 cents. That means that Facebook is taking their cut when viewers pay, and it's not coming out of your pocket.
How Many Stars Do You Need to Earn for a Payout?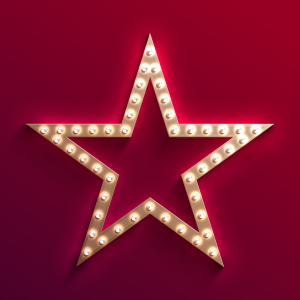 Creators don't get payouts every time they go live. Instead, they need to earn a certain number of Stars before they can cash their Stars in for actual money.
Once you earn 10,000 stars, your payout can go to your payment method. Ten thousand stars are equivalent to 100 dollars.
How to Optimize Your Facebook Stars Payout
Facebook Stars sound like a great idea; however, how do you get your viewers to engage with them? In addition, how do you promote your content to get more viewers and a higher Star payout from that increased viewership?
We have the answers.
Create a Launch Announcement
You need to schedule a Live to let your community know you will be enabling Stars. During this time, you can talk about how sending Stars helps support you as a content creator.
If your viewers don't know you've activated Stars, they won't know to send them to you. Even with the overlay, there are times people may overlook it, or they might spend Stars on another video before they realize they can now support you using them.
Not everyone will have the capability to purchase Stars and use them to support you. It's important to let your viewers know that's okay.
You don't want those viewers to feel left out, so during your launch video, you can also discuss other ways your viewers can support you.
Ask Viewers to Share Your Content
One of the most significant things your viewers can do is share your content.
When your viewers share your content, it provides more views. It also increases the chance for Star donations on past Live videos that get shared.
Having viewers share your content is a great way to get your voice and name out there.
Create an Explainer Video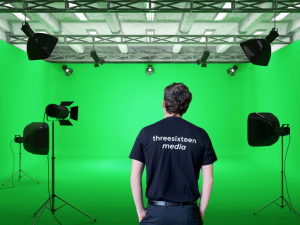 Create an explainer video about Facebook Stars and pin it to the top of the Page you manage. This will help viewers who are not familiar with the feature learn what it is and how to use it.
During the explainer video, explain how sending Stars supports you and how they ultimately benefit your viewers (incentives and more content).
Explainer videos should be short and sweet but still, offer enough information. To create an explainer video that works, it should include five main components.
A Problem
First, you need a problem. In this case, the problem could be that you want to continue streaming and providing free content; however, you need support to do so.
A Solution
Once you've presented your problem, you need to provide a solution. In this case, the solution is simple; your viewers can support you by sharing your content and sending Stars.
An Explanation
During this stage, you want to explain how Stars work. In addition, you need to explain to your viewers how Stars can help support you and, therefore, allow you to continue making content they love.
Add Quotes
For a typical product, this would be quotes from customers that prove your product works. However, in this instance, you could include comments from viewers about the value of your streams.
End With a Call to Action
Finally, you need to end your video with a call to action. A call to action prompts your viewers to respond in a specific way.
You can ask them to send Stars during your stream, buy Stars for your next stream, or share your past content with Stars connected. It's best to include a call to action that your viewers can follow through on immediately.
So in this circumstance, buying Stars to support your next stream would be a good one.
Go Live Regularly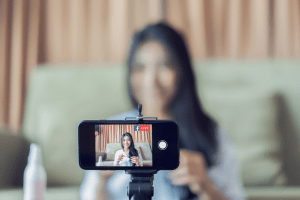 To take full advantage of Stars, you should go Live regularly. This will help build your audience and increase viewership.
Streaming one time a week is great for building a long-term audience. However, while random Facebook Lives are okay occasionally, you need to focus on creating consistency.
Set up a time to stream and keep it the same. This way, your viewers will know when to expect you to be live.
If you feel comfortable with going Live more than once a week, consider doing two to three 30-minute Lives every week.
Remind Your Audience
Life is busy, and viewers can get caught up in it quickly and forget about your stream. Encourage your audience to sign up for reminder alerts.
In addition, remember the power of social media. Use your socials to let your viewers know when you're going Live. In addition, consider streaming on multiple platforms at once.
This will increase your audience and allow you to meet your audience where they are. Keep in mind that some platforms with partnerships have rules about streaming to more than one platform at once.
Set a Stars Goal
When you set a Stars goal, you let your viewers know what you want to achieve. This empowers them to help you achieve that goal.
They can see how close you are and help you not only reach that goal but exceed it.
Recognize Your Senders
When your viewers send you stars, recognize them. Take the time to answer their questions and shout them out.
This encourages your viewers to continue sending Stars because it makes them feel acknowledged, valuable, and seen. It also shows your other viewers the value of sending Stars.
Incentivize Your Viewers
The best way to get your audience to send you stars is to incentivize them. Offer rewards for specific goals.
For example, if your viewers send you Stars, you could do a special video stream when you hit your goal. This engages your viewers and makes them feel special. It also encourages more of your viewers to send Stars.
When you're considering incentives for your viewers, it's important to remember to choose things your viewers will connect with. For example, if you're a gaming streamer, you can raffle off a Steam game for every 100 dollars donated.
If you do something like that, make sure to pre-select the games that your viewers can choose. You don't want to end up spending everything you just earned on the incentive.
Make it a Competition
It's time to issue a challenge to your viewers. Who can donate the most Stars?
However, competition isn't fun without a prize. This is another way you can incentivize your viewers.
If you set your competition for the duration of one stream, make sure the reward is something simple; for example, the person who donates the most Stars during that stream can determine the content of an upcoming stream.
Extra perk, this also gives you ideas for what your viewers want to see.
However, if you want to set a higher Stars goal, you can make the competition last until that goal is met. Keep track of who is in the top three spots and let your viewers battle it out.
You will want a more significant prize for a longer competition. You can choose a few rewards you know your viewers will value that have a price tag associated.
However, you don't necessarily need to spend money on a prize. For example, if you do makeup tutorials, make the first prize a one-on-one makeup tutorial.
During that time, allow the person to pick what kind of techniques they want to learn and give them the space to ask questions.
Pin an Educational Comment
If you want to make sure your viewers don't forget, post an educational comment and pin it to the top of the chat. This will ensure that your viewers have that subtle reminder, and if they come in late, you don't have to continually remind them during the stream.
Promote Stars Regularly
Don't be afraid to promote Stars regularly. However, keep in mind that there's a fine line between promoting Stars regularly and becoming too spammy with your promotion.
Make sure that you're not overdoing it.
Create Content That Has Value
One of the best ways you can increase the number of Stars viewers are donating is by creating video content that has value. There are some key things you can do to ensure your content has value.
Pay Attention to Sound
Sound matters. If your viewers can't understand what you're saying, they'll quickly tune out. That doesn't mean you have to go out and buy an expensive sound system for streaming.
There are mics out there that are very effective in giving you the sound you need without adding a considerable cost. You can even grab a lapel mic that connects to your phone if that's the device you use to go Live.
Whatever mic you choose, ensure that it has a pop filter. Pop filters help reduce wind noises that are created from certain letters when you're speaking.
Encourage Audience Participation
Really pull in your audience and get them engaged by encouraging them to participate. Have your audience ask questions and answer them. Acknowledge when people talk in chat.
Talk About Current News
Always talk about how current news events related to your niche. Share what you know about the current news event and how people can learn more or get involved with the event itself.
Focus on Solving People's Problems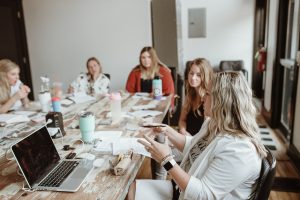 Nobody wants to listen to someone just talking about things they already know, especially if they don't have a solution to a problem.
If you focus your video content on how to solve people's problems, you are going to generate more views and more donations. You can do this by talking about common problems in your niche and providing ways to solve those problems.
People love when they can learn how to make their lives easier, and when they do, they will share your content with others.
Stay Authentic
Stay authentic in everything you do.
Every online streaming channel is riddled with people who aren't authentic, and they can't keep people tuned in because they aren't being themselves. You'll find that being authentic is the key to unlocking the intrinsic value of your stream.
Tell Your Audience a Story
People love stories and videos that tell stories. Your audience will tune into your stream if you tell them a story, especially if it's related to your niche.
Ask Your Audience What They Want to See
If you're not sure what to talk about, ask your audience what they want you to talk about. It's not good to just ramble about things because you're afraid of running out of things to say.
You will find that people tune out if you talk about things that are unrelated to your niche. Ask your audience questions all the time, and you'll realize that you'll never run out of content to create.
Educate Your Audience
Educating people is a great way to generate more donations. People will donate to your stream if they feel that they are growing with your content on a daily basis.
Make Your Content Unique
There are a ton of YouTube videos that are teaching people things like Digital Marketing and Social Media. There are also a ton of Twitch streamers that are streaming games every single day.
If you want to get views and donations, you have to make your content unique. Once people find out that you're talking about the same thing that a bunch of other people are talking about, they will tune out and never come back.
What Are Stars on Facebook?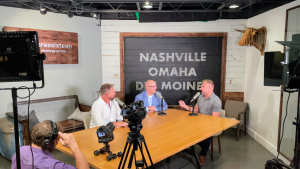 So, what are Stars on Facebook? Stars on Facebook give your viewers the unique opportunity to support you as a content creator. For every 100 Stars sent, you earn one dollar, and you can get a payout for every 100 dollars.
Make sure you create content that has value and promotes Stars to optimize your payout.
Are you ready to take your content creation and marketing to the next level? Find out more about how 316 Strategy Group can help take your business to the next level today.
Our team of dedicated and award-winning social media strategists, content writers, website designers, SEOs, photographers, videographers, and business consultants are standing by and ready to help your small business.
316 Strategy Group was recently named the best social media firm in Omaha by B2B Magazine. Whether it's monetizing Facebook stars or Instagram Reels, our team of strategists is ready to help take your business to the next level.
Contact our social media management team today in Omaha, Des Moines, Kansas City, or Grand Island for help!
For help with your Facebook page and social media in Omaha, call 402-881-2811.
For help with your Facebook page and social media in Des Moines, call 515-779-6954.
For help with your Facebook page and social media in Kansas City, call 913-289-3009.
For help with your Facebook page and social media in Grand Island, call 308-390-7689.