For Immediate Release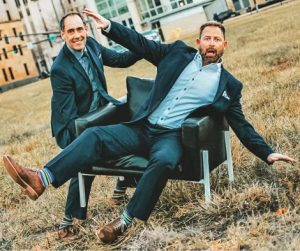 (OMAHA, NE. – May 24, 2022) 316 Strategy Group has earned the distinction of B2B Magazine's Best Social Media Firm, and after nearly a decade of growing businesses and harnessing the distinct power of strategic social media, the 316 Strategy Group team is thrilled to be recognized by the Omaha business community.
316 Strategy Group founder, Joseph Kenney, understands the importance of this recognition from the Omaha business community.
"I'm taken aback by the incredibly creative work of our team at 316 Strategy Group. Their unique approach to showcasing the products and services of our clients is refreshing. Being recognized as Omaha's best social media firm by the business community is an honor for everyone on our team. " Said, Kenney.
Listen. Create. Engage. Repeat.  This is a formula that has driven 316 Strategy Group's success on behalf of their clients.  "Our clients' success is the best measure of our success, and their success is our passion," said Christopher Slater. "When we started nearly 10 years ago, businesses were at the cusp of how to leverage social media, and we're now light years ahead of where we were then with how brands are leveraged" he added. Slater's excitement for being recognized as Omaha's best social media firm was evident during a recent interview in their studios near downtown Omaha.
316 Strategy Group is headquartered in Omaha with an office in Elkhorn as well as downtown, but you'll find their talented team of creatives most often out and about, creating content and strategizing with business owners.  "Social media is an incredibly powerful way for businesses to stay relevant and continue to grow," said Sara Sabaliauskas, 316SG's Director of Social Media Strategy.  "One of the most important components of what makes us different is our focus on why we post what we post, not just focusing on what to post. There is a distinct difference" she said.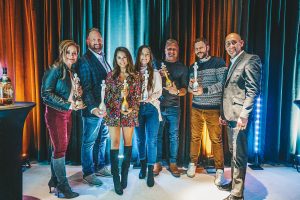 Social media content creation, at least the best content, isn't easy to create.  For many business owners, it can be an ongoing and difficult process, especially when they are digging into their own business day in and day out.  At 316 Strategy Group, creating unique, compelling, and engaging content is always a top priority.  316SG is far more than Omaha's best social media firm.  They are a full-service digital media marketing and business consulting firm, specializing in SEO (Search Engine Optimization) graphic design, logo design, branding, website development, and podcast production.  Many recognizable logos, brands, and businesses seen around the Omaha metro area and beyond were created by 316 Strategy Group's extraordinary team, and they have won a number of national and international awards for photography, video production, social media campaigns, logo design, and crisis management.
As their name suggests, strategy is at the core of all that 316 Strategy Group does on behalf of their clients.  "We're ecstatic for our team and our clients." Kenney, said. "Thank you to the Omaha area businesses who nominated 316 Strategy Group as Omaha's best social media firm."
Contact Information
316 Strategy Group
2626 Harney Street
Omaha, NE 68131
402-881-2811