If you're interested in boosting your Instagram engagement and gaining exposure, you need to consider adding IG Reels to your marketing strategy.
If you're unsure about how to make Instagram reels or need some tips to make your social media stand out, you're in the right place. Continue to read to learn more.
Showcase Your Brand Personality Through Instagram Reels
Instagram Reels allows any business to show its brand personality. People might not find it appealing to connect with a "brand" in itself. Instead, a lot of consumers focus on the traits showcased by it.
As an example, Nike presents itself as cool, modern, and athletic. Think about your brand personality and let it show through Instagram reels.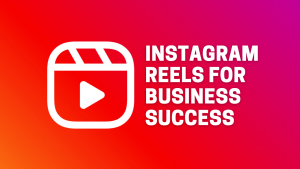 Be Original
Instagram Reels for business are becoming the norm. Since the trend began, 66% of NBA franchises started posting one reel per day (leading to a 22% increase in engagement). Even Louis Vuitton posted reels (gathered 7M views in some of them).
While reels are a fantastic opportunity to gain visibility, there's also competition from other brands and even video creators. There's no need to recreate the wheel, but try to make original and entertaining content.
Add your unique twist, and you're ready to post it.
Always Include Closed Captions
One of the top tips for making Instagram reels in the best way possible has to be: make your content more accessible.
You'll not only be more inclusive to customers with disabilities (like hearing difficulties) by doing so. You'll be boosting your IG algorithm.
The majority of Facebook videos (85%) are watched without sound. Therefore, adding subtitles to your content is a "must" for reaching more consumers.
Recently, automated captions became available on IG (in English-speaking countries). Take advantage of this new feature and always use it.
Post Your Reels in Your Feed
If you want to increase your chances of going viral, you need to know how to make Instagram reels more visible. It's simple and easy: share your reels to your IG feed.
Certainly, this will help you boost your views. Therefore, ensure you always share your reels directly to your IG feed. If you don't, there will be a higher chance that your community won't see your reel.
Here's a tip: if IG aesthetics matter to your brand, upload a cover image for your reel.
Use Music From the IG Library
If you want to know the ultimate tip on how to make reels on Instagram stand out, then keep in mind: use music from the IG music library.
Undeniably, finding the perfect song for your video can be tricky. Still, Instagram offers multiple options in their music library, so selecting a suitable one is not impossible.
You Know How to Make Instagram Reels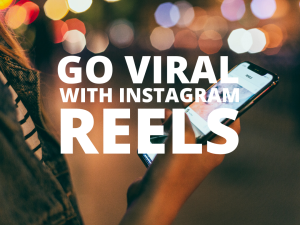 Now that you know how to make Instagram reels effectively, it's time to go and create. You'll grow your following, set your brand apart from the competition, and reach out to new consumers.
Do you want to improve your brand's online presence? Learn more about our social media marketing services now by contacting a member of our award-winning digital media team in Omaha, Grand Island, Des Moines, Kansas City, or Nashville.