Eager to start video production in Omaha? If so, you're already on the right track. Content is king. This has been the golden rule and will continue to reign for years to come. But when optimizing content, the modern business has to prioritize video. And if you haven't started a video marketing campaign, you are way behind.
The average person watches 16 hours' worth of videos online in a week. Video marketing is no longer an option — it's a necessity for businesses to enhance brand awareness and grow sales.
But why is video marketing so important? Don't worry, this Omaha video production company knows the facts. Here's why video marketing is essential and why you should trust professionals.
Your Audience in Omaha Loves Video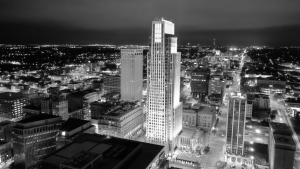 There's a reason why video is becoming the dominant form of media online, there's a good chance your audience loves video. For example, video monolith YouTube has 2.3 billion users worldwide.
And because of video's popularity, social media platforms like Facebook and Instagram are utilizing video. Not only that, but video content on social media attracts more engagement than content without video.
Now, there are certain factors that contribute to more video success. For example, you'll want to include captions.
While video is popular, your audience may prefer watching videos when the sound is off, especially if they're in public or any place where the video can be disruptive. If you're hiring a video production company, they can help with this.
Videos Have a Great ROI
89% of video marketers said that video gives a good ROI. But you have to be smart with your video marketing campaign.
First, you need to make the best quality videos. You can do this by trusting a great video production company to provide the best cinematic experience. From here, the production company will help you create a digital marketing strategy to market your videos, ensuring you reach your target audience.
This way, you'll attract more sales and will enhance your brand awareness, ensuring you make your ROI.
Boosts Conversions
There's a reason why video is great for your ROI — video also increases conversions. This study shows that simply including a video on your landing page can increase conversions by 86%.
While videos are engaging, expertly crafted videos can help your audience better understand your products and how to use them. By watching an educational video, they will feel more comfortable shopping from your brand.
In addition, videos are also great for your website. They will keep prospects on your website for longer periods of time, encouraging them to visit different website pages.
Video also offers an alternative to other content forms. For example, if your audience doesn't like reading website pages and descriptions, they can easily watch a video where you offer this same information.
Attracts New Customers In Omaha
With that said, using video in your marketing strategy can help you attract new customers. And there are many reasons why.
For example, you can easily upload videos to YouTube and other social media platforms. These are websites that people frequent regularly, so you're bound to attract an audience. Joseph Kenney, lead strategist for 316 Strategy Group, says "Businesses need to remember that we're operating in a world where one good video can lead to a massive social following that can change the course of a business forever." Kenney and 316 Strategy group implement video into their marketing strategies whenever possible.
Businesses need to remember that we're operating in a world where one great video can lead to a massive social following that can change the course of a business forever." ~ Joseph Kenney, 316 Strategy Group
If you prefer paid advertising, you can also upload video ads to YouTube and a number of social media platforms. This will help attract a new audience even more. Not only that, but most social media platforms will show your ad to your targeted audience so your advertising dollars won't go wasted.
Videos Help Your Audience Understand Your Brand and Products
We're living in an era where customers are educated. Before supporting a brand, potential buyers want to know what the brand is about and why their products stand out. You can easily provide them this information in a convenient video format.
With branded videos, you can introduce yourself and what makes your business stand out from others. And with explainer videos, you can explain your products and services to gain more trust among prospects. You can answer vital questions such as how your products and services will help customers.
Why is video an effective medium for this purpose? Videos are not only educational but they're engaging. Your videos can entertain just as much as they explain. This will help draw customers in.
Video Production In Omaha is Becoming More Versatile
No longer are videos simply commercials. There are so many different types of videos that fit various businesses and purposes. 316 Strategy Group is a full-service video production company in Omaha:
Some video examples include:
Live video
Video stories
Video messages
Webinars
There are also various categories of marketing videos. Some of the most popular ones include:
Explainer videos
Brand videos
Teaser videos
Educational videos
Video emails
Video documentaries
Company culture videos
Not sure what type of video works best for your brand, products, and campaign? Be sure to ask your video production company for a recommendation.
Great for SEO
Search engine optimization (SEO) is one of the most effective organic marketing strategies out there. A great way to improve your SEO is by utilizing video marketing.
First, YouTube is a part of Google. When prospects enter a search query into Google, there's a chance your videos will come up. In addition, YouTube has its own search engine. You can market your videos using SEO strategies, such as keyword optimization.
Video Is Increasing in Demand
With all of these reasons combined, you can now see that video is increasing in demand.
Before, viewers only consumed branded video content when they watched TV. Now, companies can use video for so many purposes. It's recommended you try and experiment with all of these different video purposes.
Video Production In Nebraska
Is your small-business located outside of Omaha? 316 Strategy Group offers free phone consultations on every stage of your video production process, please don't hesitate to call for an informal chat or just to bounce some creative concepts off our crazy-talented team. If you already have assets such as a draft script, or storyboard, or YouTube reference links to productions you like, please email them to us. 
316 Strategy Group recently opened a Central Nebraska Division of 316 Strategy Group where we serve the tri-cities area including Grand Island, Hastings, & Kearney. Are you eager to connect with a video production company in the Grand Island or tri-cities area? Contact Tracy Gardner for more information.
Why You Should Trust an Omaha Video Production Service
Now that you know video content is essential to your marketing strategy, how do you create high-quality videos?
An Omaha video production company can bring your vision to life with stunning cinematics and expert storytelling. In addition, a professional video production company can use its expertise to promote your videos and boost your campaign.
If you're based in Omaha, our full-service video production can use the latest tools to create just about any video you need. Contact us for a free consultation.
Image Credits: 316 Strategy Group in Omaha & Kal Visuals via Unsplash