Are you a woman running your own business or firm? If so, there are a ton of reasons to consider starting your own podcast, including the potential to reach more customers and clients and impress them with your expertise.
That said, starting a podcast isn't as simple as picking up a microphone and recording your thoughts. You're going to need a plan and it may take some practice runs to get things going.
What ideas, tips, and strategies should you know about podcasts for female entrepreneurs? We're here to tell you.
Read on for our informative guide to starting a podcast as a female entrepreneur and securing interested listeners.
Listening to Other Podcasts for Female Entrepreneurs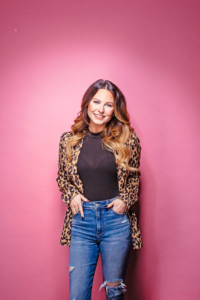 The good news is that you're not the first person female entrepreneur to ever wake up and think, "I'm going to start a podcast." While that does mean that you have competition, it also means that you can learn from a lot of success stories.
If you're not sure where to start, consider listening to a few episodes from:
The BossBabe Podcast: hosted by Natalie Ellis and Danielle Canty and covering topics like social media success and work-life balance.
The Goal Digger Podcast: hosted by Jenna Kutcher and covering success stories and tips for turning goals into tangible action
Do You Have What it Takes to Be a Successful Woman Entrepreneur: Tracy Reff and Susan Hightower discuss how they built a successful business over the last decade. Listen on Spotify or Apple.
Ctrl Alt Delete: hosted by Emma Gannon and covering stories about creative thought leaders and how the internet has impacted their careers.
What Can We Learn From Women Entrepreneurs: this episode of The Omaha Podcast dives into what makes a successful female entrepreneur. Join in and gain inspiration from this podcast as the hosts  identify and reflect on the characteristics that make successful woman-led businesses. Listen on Apple now or Spotify now.
The goal isn't to copy these podcasts in topic or form but to learn from their successes. Take note of things like pacing, storytelling, and even ad placement to learn how to put together a valuable podcast.
Do You Have What It Takes To Be a Successful Business Owner
A great femaile entrepreneur must be able to effectively communicate, sell, focus, learn, and strategize. An ability to continuously learn is not just a key entrepreneurial skill, but also a very valuable life skill. Growing a business requires a sound strategy based on inherent business sense and skills.
Learning from other podcasts about female entrepreneurs
Strategizing on how a podcast can grow your women-led business
Building a following for your own business podcast
Communicating and selling your mission and vision on your podcast
Passion, resourcefulness, willingness to improvise and listen to others and strong determination to succeed is what makes a female entrepreneur successful.
And this is what you have to keep in mind as well if you want to leverage your own podcast and be a successful entrepreneur yourself.
Finding Your Podcast Niche
Another reason to listen to successful podcasts run by female entrepreneurs is to discover what we like to call "the void." What do you wish someone was talking about that hasn't yet been covered? What kinds of interviews or topics would have helped you grow your business if only someone had been willing to share those insights?
Remember, you will need to stay in your realm of expertise. While interviewing reliable sources can help you to widen your niche, you still need to run the ship. Create a list of everything you're an expert on and brainstorm ways to apply that expertise in new and innovative ways.
Partnering With the Right Production Company
Sure, you can try to put together your own podcast studio. Technically, anyone with a computer, recording software, and a microphone can start a podcast. However, your podcast isn't just for fun–it's a reflection of your business, brand identity, and success.
We recommend partnering with a podcast production company that will handle everything from recording to hosting and even promoting your podcast. Outsourcing this role to a professional will guarantee a polished podcast and spares you a lot of time and energy you'd otherwise spend learning how to become a master recorder.
Securing Guests
Sure, you can record several episodes riffing off of your own knowledge and experience. If you have a cohost, you can get hours of material just from the conversations that you have with each other about your industry, niche, and individual successes. At some point, however, you're going to want to bring in some outside voices to add variety and value to your episodes.
Securing guests becomes easier the more successful your podcast is because it is a system of mutual promotion. Your guests will benefit from sharing their expertise just as much as you'll benefit from having them on the show. In the early stages, however, you should rely on in-person networking to make connections, outline your podcast goals and expectations, and ask your peers if they'd like to participate.
Improving Your Interviewing Skills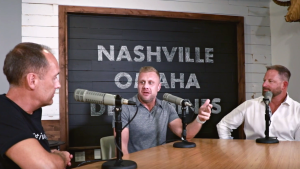 Sharing your knowledge may come naturally to you. Interviewing other people, however, is going to take some practice. These tips will get you started on the right foot:
always research your guests before interviewing them, familiarizing yourself with their work and major successes
come up with a loose outline that is easy to adapt so that the conversation has a natural flow but you won't get stuck or run out of topics to cover
listen to your guest and respond to what they've said, rather than waiting for them to answer one question so that you can move on to the next
Remember, editing is your friend. Most of the time, it's better to let your guest spend as much time as they want to on a question, rather than interrupting them or redirecting them. If parts of the conversation are tangential or invaluable, you can edit those bits out.
With help from a professional podcast production comapny, your business podcast could be one of the best to listen to!
Marketing Your Podcast
When you're marketing a new podcast, it makes sense to use the brand reach you already have to spread the word about this new project. That means sharing information about and links to your podcast on your existing social media pages, website, newsletter, or blog.
You should also take note of what's working and what isn't. Tracking the success of your podcast can help you learn more about what topics excite your listeners, which guests helped to attract the widest audience, and how well your embedded calls to action are performing.
Bring Your Podcast to Life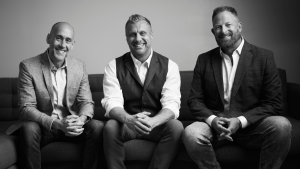 Podcasts for female entrepreneurs present the perfect opportunity to grow your brand, increase client trust, and put your name on the map. Your fellow female entrepreneurs are as eager to learn as you are. It's time to believe that you have the power to do the teaching.
In December of 2021, 316 Strategy Group and Two Brothers Creative partnered to deliver next-level audio and video podcast production to the Omaha community and beyond. This award-winning team are also hosts of the The Omaha Podcast which is focused on helping entrepreneurs grow their businesses.
Together this dynamic podcast production partnership can help you to bring that podcast to life. In addition to marketing and consulting services, we run a podcast production company that helps business owners to reach a wider audience in a more intimate and engaging way. To learn more about how this unique partnership can help you grow your business, contact us today or learn more in our Omaha Podcast Production Guide.