These Omaha Podcast Tips will help your business not only survive but thrive!
The podcast industry is expected to reach $153 million by 2030. If you're thinking about starting a podcast, you're going into the right industry.
However, as the industry gets more popular, you'll want to know how to and out. Follow these podcast tips to learn more about how to create a good podcast that people will want to listen to!
Find Your Niche
Provide Value
Stay Consistent
Get The Right Equipment
Market Your Podcast Across Channels
Review these Omaha Podcast Tips now!
1. Find Your Niche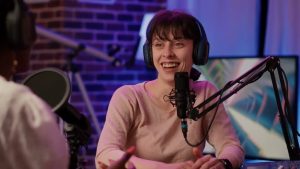 The first thing that you want to do is figure out what you want your podcast to be about.
When starting a podcast, you want to narrow down your topic. While you can talk about whatever you want, you want the podcast episodes' topics to relate to one another to make sure that you are targeting the right audience.
If you talk about your children in one podcast and then about finances in the next, people may not be interested. However, if you talk about your children in one and then create another podcast about how to parent as a stay-at-home mom, these podcasts episodes are related and have a niche.
2. Provide Value
There are many different ways that you can provide value in a podcast.
You may want to provide education to your audience, or you may want to tell stories that make people laugh. Either way, you are providing value and that's something you have to do to keep people around.
3. Stay Consistent
When starting a podcast, it's always best to record three to five episodes before you launch the podcast to go live. This way, you have about a month or a little more than a month of content.
This will help you stay consistent as you continue to record and post, but always have content for weeks in advance in case you can't get a recording one week.
Consistency will ensure that your audience knows when to come back and listen to a new episode when you release it.
4. Get the Right Equipment
Starting a podcast does take a bit of money upfront. While it can be hard to put money into something before you see how it does, the right equipment will ensure that your sound quality and experience of the podcast is worth listening to.
You'll want to get:
Computer
Headset
Microphone
Video camera (if you want to video it)
Mixers
Click here to read our recent review of the best podcast microphones.
5. Market Your Podcast Across Channels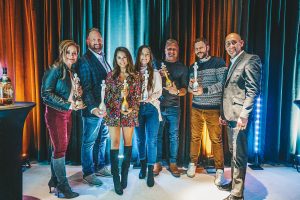 Image: Members of 316 Strategy Group at Two Brothers Creative at 316 Strategy Group in Omaha. 
Simply having a podcast doesn't mean that you will get visitors. You need to make sure you market your podcast across all of your channels.
This means you should market it on your Instagram, Facebook, Twitter, YouTube and more.
316 Strategy Group has a team of social media experts in Omaha. Our social media strategists in Omaha are here to help take your business podcast to the next level.
Follow These Podcast Tips
Starting a podcast is not always easy, but if you follow these podcast tips, it will make creating a good podcast much easier.
If you need help with your podcast for your business, we want to help you grow. If you are ready to get started, reach out to us today to learn more about our podcast services!
Omaha Podcast Services
Whether you're a business owner, an influencer, or a passionate hobbyist, 316 Strategy Group has the podcast services you need to launch a successful podcast in Omaha and reach new audiences through audio & visual media! Our podcasting services have been strengthened by the dynamic partnership with Two Brothers Creative in Omaha. Together we provide the best podcasting services in Omaha.
Omaha Podcast Hosting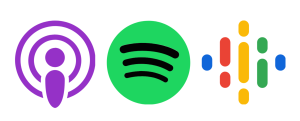 With podcast hosting services, 316 Strategy Group in partnership with Two Brothers Creative can help you distribute your podcast episodes wherever listeners are so that you can get in front of new audiences and build a strong following.
In order to reach more people with your podcast, we have you covered on all the most popular podcast-listening platforms.
With our podcast hosting services, we'll help you distribute your podcast where audiences are listening!
Omaha Podcast hosting stores your digital audio files securely so that streaming services can quickly and easily find and update your podcast with new episodes.
We only believe in utilizing a reliable podcast host that has been tried and tested. With our Omaha podcast team, we will not only help you grow your audience but also manage the media files for every new episode released!
Get your voice heard in more places on the internet and beyond! Hurrdat Media can help you distribute your podcast on some of the biggest platforms out there, like:
• iTunes
• Stitcher
• iHeartRadio
• Spotify
• Google Play Music
… and many more! Our team can help you with everything from planning to recording to distribution to syndication to marketing to monetization – we want to help you succeed in the podcasting world.
Learn more about our Omaha business podcast services today and be sure to check out our Omaha Podcast Production Guide!