Choosing a logo designer in Omaha, Nebraska is no easy task. And even more so, choosing a logo that represents your business can be a stressful time. You need a custom logo design that best represents everything your company stands for. A design that your customers (and potential customers) will be able to look at and identify quickly.
This is why hiring a logo designer in Omaha can be such an important part of your business.
When you're hiring a professional to come up with that logo design, there are several things you want to keep in mind. Let's discuss what you should look for in those logo design services. It will help you to narrow down your options and make that big decision.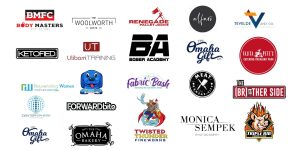 These four tips will help you choose the best logo designer in Omaha, Nebraska!
Understand Your Brand
Prior Experience
Within Your Budget
Willing To Work With You
So, let's dive in and review our four tips for helping you choose the best logo designer in Omaha, Nebraska!
1. Understanding Your Brand
One of the most important areas, when you're choosing a brand designer, is to find someone who knows your brand. When the designer understands, you will have an easier time talking about what you like and what is best. They too will understand what you're looking for most.
You want to be able to speak freely with your designer. Their opinion is just as important as your own. They are the professionals who know the business and what is going to attract your customers.
2. Prior Experience
A designer who has prior experience is going to be beneficial to you and your brand. You will have a collection of prior designs to look at. This way you will know if their work is what you've been hoping for.
When you're deciding on a designer, discuss what they've done in the past. Take a look at references and reviews. All of these bits of information will help you in making your final decision.
3. Within Your Budget
When it comes to business logo design, you want to always stay within your budget. Have a plan on how much you are looking to spend. This will help you when it comes to payment.
Talk with your designer about what their cost typically is. You might want to discuss the price with them before you sit down and start to discuss what you're looking for in a design. By doing this you know you're staying within your budget.
316 Strategy Group is very clear and transparent about its logo design and business branding fees. Finding the right company to work with you is key to your business success!
4. Willing to Work With You
Find a designer who is easy to communicate with. You need someone that you can have a conversation with and talk out ideas to. This logo is one that your brand is going to be represented by.
Find a designer who is great at working with people. You should be able to have open discussions about what you're hoping your logo includes.
316 Strategy Group is an award-winning design agency that has developed hundreds of logos for companies of all sizes. Finding a logo professional in your area will help you dominate your local market, too. Click here to learn more!
The logo designers at 316 Strategy Group follow an award-winning logo design formula for success:
Discover
Research
Brainstorm
Sketch
Design
Present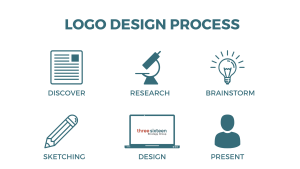 Learn more about our logo design process and why it's so important to find the right designers for you and your small business.
Keep These in Mind When Logo Designer in Omaha
By thinking about these different aspects of your logo you'll find the right designer for you. Finding a logo designer in Omaha, Nebraska may not be difficult, but finding the right one for you and your business can be tricky. You want the logo that's going to make your business pop.
For other helpful business tips besides your company logo design, we're here to help you. Make your business everything you desire. Get in touch with us for more information today!
For logo design in Omaha, Nebraska call 402-315-9842.
For log0 design in Des Moines, Iowa call 515-779-6954.
For logo design in Kansas City, Missouri call 913-289-3009.
For logo design in Grand Island, Nebraska call 308-390-7689.