Where is the best logo design in Omaha? At 316 Strategy Group, of course. Our award-winning design agency is here to help you and your business in this ever-changing world.
In today's world, the human attention span is shorter than that of a goldfish. This resulted in a shift in how companies and brands engage their audiences. Designing visual content to provide information and value is now paramount to success. Logo design, specifically, is more essential than ever.
What makes a logo so important? First, it's a direct and immediately identifiable connection between your product or service and your brand. This is far different from long-form content that might be more intricate and capable of communicating complex ideas. But, in general, you can't engage, attract, or rope in an audience with the latter.
The right logo creates a visual identity and makes your organization stand out among the rest. It's definitely an investment worth looking into. So, if you're based in Omaha and interested in creating a unique and memorable piece of imagery that reflects your company's values and vision, you might want to keep reading.
Limitations of Free Logo Design
The first thing that comes to mind when seeking a service for your business is, more often than not, the price tag. There are some businesses that offer value first, and look for payment later. There are quite a few custom logo design options in the market that take this to heart.
Along with a logo design app, they're a great opportunity for testing and prodding logo design ideas while searching for what might work. Companies like Apple, for example, had an easy path to finding and integrating imagery that works perfectly for what their products represent. Others, like Amazon, have to get creative.
However, free logo design is, essentially, just a great place to start.
Investing in Custom Logo Design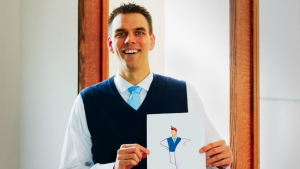 If you already have a collection of logo design ideas that work with your company, product, and service, then you're next step should be making a monetary investment with an authority in the industry. The free alternative is far less likely to produce results. Additionally, professionals can work with you to pinpoint the audience you're looking to attract.
The same colors, theme, and overall brand presentation that work in one region, might not draw the same attention as custom logo design in Omaha, for example, and might negatively impact your reputation. Will the results always be perfect? No, but you're far more likely to see results with the proper investment.
Logos: Your First Impression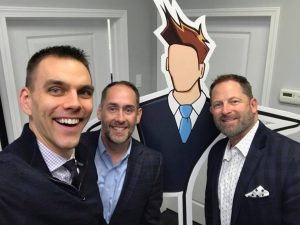 First impressions change how someone views you and your business and has lasting effects on how they perceive you. Logo design seeks to ensure that a first encounter is positive and properly represents your work. There are free options that are great for getting a sense of what might work. But, you're better off investing some capital with professionals that can construct something that's attractive, engaging, and that lasts for longer periods of time in constantly changing markets.
Schedule a consultation if you're interested in working with a team of experts that's ready and willing to design a fantastic logo for your business.