There are currently more than 32 million businesses officially operating in the United States. So no matter what industry you are working in, you can be sure that competition will be fierce.
Because of this, your business needs to do everything it can to stand out from the crowd. Otherwise, you risk being among the 70% of businesses that will not last longer than ten years. When it comes to making an impression, branding is key.
This tells your customers so much about what your business does and who it is for. It also makes your business more memorable to potential customers or clients. If you are planning your business's branding then you need to secure the best logo design in Omaha.
Finding a great design and a professional company to help with this is the perfect way to give your business the branding boost it deserves. So what are you waiting for? Read on to find out how to choose the best Omaha logo design for your business!
1. Do Your Research into Omaha Logo Design
Before you start designing your logo, it is worth doing some research into what's already out there.
This can be a source of inspiration. It can also help you rule out designs that are too similar to your competitors. The last thing you want is for your logo to accidentally send business their way!
If you are competing in a certain industry, your business logos may end up being displayed alongside one another. For example, if you are all working at a trade fair your logos will probably be listed in a brochure. In that case, you want your logo to really pop compared to theirs.
So knowing what is already out there can help you think about what is going to make your design really special.
2. Brainstorm Ideas
Of course, you cannot design a logo without brainstorming some ideas. When it comes to your design, the world really is your oyster.
To give you a starting point for thinking about your design, you might want to consider some of the following:
What colors would you like to use in your logo?
Are you going to have your entire business's name on the logo?
What fonts might you use?
Do you want to use any images in your logo?
Where is your logo going to be used (for example, on your website or on company uniforms)?
While brainstorming, it is good to stay as open as possible to ideas. As you already know, these can evolve a lot with time so you don't want to latch onto one immediately. In fact, discussing an idea that you aren't keen on can be a helpful springboard for finding things that you do like!
3. Keep Your Branding in Mind
If your business is already operating then it's worth thinking about your existing branding. You don't want to shoehorn a logo design into this. However, your logo and branding should work together.
This helps to build customer loyalty to your particular brand. It also makes it much easier for potential customers to find you.
Every day there are more than 3.5 billion searches on Google alone. A large number of these are from consumers looking up businesses to shop with.
If they are looking for your business specifically, they will be looking out for recognizable branding or logos. Creating continuity between these two areas of your business design is very important.
4. Ask for Feedback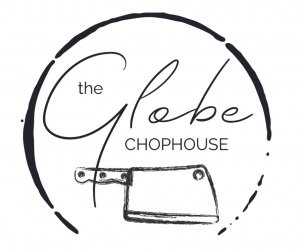 Once you have put together some ideas for your logo, it's a good idea to get some feedback from independent sources. Ideally, these should come from your target market.
You might want to ask general questions, such as what they think of a particular color palette. Or you might show them more specific design ideas for feedback. This can be really helpful, as some people interpret designs very differently from others.
For example, you might see a certain blue hue as fresh, fun, and perfectly suited to your business. However, if your target market sees this as clinic or corporate this isn't going to work for your business. So listening to client feedback is extremely important.
5. Take it to a Professional
Once you have some ideas in mind, it's time to get in touch with a professional logo designing service. We can all have a doodle and play around on our computers. But creating a truly professional logo is a whole different ball game.
Experts in logo designing will be able to collaborate with you to find a design that works. Or if you are struggling to find inspiration they can help you start from scratch.
They will also be able to handle all the technical elements of designing. For example, they will ensure that your logo is properly formatted for all of your design needs.
So how do you find the best possible logo design company in Omaha? Let's take a look.
6. Look for Someone With Experience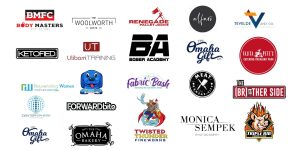 When it comes to finding a strong logo design company, you absolutely have to work with an experienced company. This is one way of ensuring that they'll deliver the goods. After all, they've done it before!
Most companies will have portfolios of their work available on their websites for you to look through. This can be a really helpful way of seeing the type of work they've done.
Some companies, for example, will specialize in corporate designs while others may be more illustrative. This will help you to narrow down which company is right for your business.
Looking through a portfolio also demonstrates exactly just the level of quality that they can deliver. Of course, a portfolio will only show you one side of the logo designing process. This is why it's a good idea to check out testimonials from previous clients as well.
7. Check Out Testimonials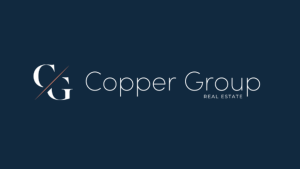 Before you hire anyone to work with your business, it is very important to check out testimonials from previous clients. This honest feedback can tell you a lot about the quality of service a business offers.
When checking out testimonials, it is important to look at these on independent websites, as well as the company's own site. After all, they are hardly going to post bad reviews on their own website!
They were so patient with us as we worked through all the adjustments and details. This team is a force to be reckoned with. If you are looking for a marketing company that is honest, full of integrity, patience, awesome communication and will listen to your desires in your brand, 316 is it!     ~ Jennifer Tucker, Copper Group
It's also worth checking the date of any reviews online. A review from five years ago won't tell you an awful lot about the service they provide now. If you do notice any red flags in recent reviews then it's worth looking elsewhere.
8. Ask About Their Design Process
Different companies will take different approaches to the design process. This can have a big effect on how much involvement you will get and how long it takes to deliver your design. When you first get in touch you should ask them about their design process.
This should include details of: 
How they work with businesses to find a design that they like
How long does the process of creating the logo take
How they edit a design once it has been created
This is also a good opportunity to ask about the size of their design teams and whether or not they assign specific designers to certain projects. Ideally, you want to be working with the same designer (or at least the same account manager) throughout the process.
9. Assess Their Professionalism
You are going to put your business's branding into the hands of this company. So you want to know that they can present themselves professionally. After all, this is a very strong indicator of how they'll handle your business.
Good indications of business professionalism include:
A professional website that is easy to navigate
A solid design strategy that you feel confident being involved in
Strong communication skills
Speedy responses when you contact them
While these might seem like small things to start off with, they can be good indicators of how helpful a company will be further down the line.
10. Look for Awards for Logo Design in Omaha
Almost every industry around the world has created award systems for people who excel in their field. And logo design is no different. So certain companies may boast awards for their logo design work.
Some awards (and awarding bodies) to look out for include:
The Brands of the World Logo Award
The Indigo Design Awards
The Red Dot Design Awards
The Good Design Award
Some designers may also have awards for branding.
If a company does list any design awards, it is worth giving these a quick search online. This will tell you a lot about the prestige of certain awards compared to others. Obviously, national and international awards welcome a larger pool of competition so winning them is very impressive.
Of course, a company may also have received awards for other areas of business. For example, awards for customer service are something you certainly shouldn't overlook, which leads us to our next point!
11. Keep Customer Service in Mind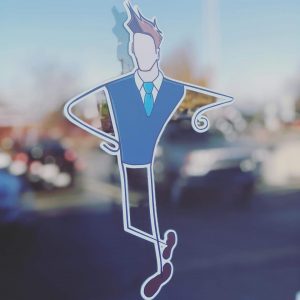 No matter which industry you are working in, good customer service is an absolute must-have. However, when it comes to logo design this is especially important.
If you are going to work collaboratively on a logo design, you need to be able to get in touch with a company easily. Online reviews can be particularly useful when it comes to learning about customer service. Anyone with poor customer service reviews should be crossed off the list.
Ideally, you are looking for someone who replies to your emails or calls within two working days. If they do take longer to get back to you, this should be something that they acknowledge while you are waiting. That way you are always in the loop about what is happening with your design.
If you do get in touch with a company and they take a long time to get back to you, it's best to move on. This tells you a lot about how efficient (or inefficient) they'll be moving forwards!
12. Consider Your Budget
Last but by no means least, you need to keep your budget in mind. It's a good idea to think about this before you start contacting companies.
Generally, a good-quality logo design will cost between $300 and $1,300. Of course, you can pay far more than this if you have the budget for it.
When it comes to the cost of your design, it is worth thinking about this as an investment. If you want to work collaboratively on the design process, it's worth paying more for the expertise that a logo company has to offer.
Online, on social media, and in your business, this is going to act as the face of your business. In fact, this will be the first thing that a lot of people see. So the last thing you want is to do is to cut corners to try and save a bit of cash.
If it helps, think about the cost-per-use of your logo. Every time someone visits your website, store, or social page, they will see it —that is one use. When to start to think about this, it is much easier to justify spending a little more on your logo design.
Find the Best Logo Design in Omaha Today
As you can see, when it comes to finding the best logo design in Omaha, there are a lot of things to consider. From brainstorming your design to working with a designer that you trust, it is worth investing the time now. That way you can be sure that your logo (and the rest of your branding) will really stand the test of time.
Want more advice on making your business stand out from the crowd? Then get in touch with us today. 316 Strategy Group is Omaha's choice for the best logo design!
Whether we're designing a brochure, packaging, logos or an entire website, we get excited thinking about the "what ifs" and see every project as an opportunity to create something new and interesting. Our best work is done when clients share our ambition for attention to detail… it's these details that make heads turn and your brand memorable.
Contact a member of our team to discuss your next logo or design project.