Omaha video production companies are popping up everywhere. It's no secret that focusing on stellar content creation can go a long way when it comes to establishing a strong presence in your industry. But, not everybody takes advantage of video marketing the way they should. Finding the right video production company in the Omaha area will be key to helping your business tell its story.
Business owners in Nebraska can highly benefit from working with an Omaha video production company. We've put together a brief guide to help those focused on producing a video in Omaha.
Let's dive in.
What Exactly Does Video Production Involve?
Video production can be utilized for a handful of different obligations. For example, many organizations choose to leverage video to increase their overall brand awareness.
Others take advantage of it to generate new leads for their business. Some of the most common forms of business-related video production include video blogs, product demonstrations, and customer testimonials.
This process can be divided into key three phases. Let's briefly explore each of them.
Pre-Production
During the pre-production phase, you will lay the foundation for the type of content you wish to create. This means that you will need to conduct research on your target demographic, develop ideas to utilize when filming, scout for potential filming locations, etc.
Depending on the equipment that you have access to, you may also need to purchase, lease, or borrow certain gear. This is also when you will establish the budget and timeline for your project.
Production
The production phase is when you will capture the actual footage of your video. This could include filming B-roll, a demonstration of your product or service, an interview, etc.
You will also be tasked with setting up the appropriate sound and lighting equipment. Put simply, all recording will take place during the production segment of the process.
Post-Production
After you've captured the required amount of footage, you will then begin finalizing your video. During post-production is where you will edit your footage, implement background music, and review the content before it's ready to be published.
Depending on how much time you have left before the deadline, it may take an extensive amount of effort to add the finishing touches.
How Can It Benefit My Company?
As you might expect, there's a large handful of ways that video production can be beneficial to your company. So, its utility shouldn't be overlooked.
Listed below are a few of the most notable.
Product Demonstration
This is one of the most significant ways that video production services can benefit your organization. This is true even for those who offer products or services that are relatively self-explanatory.
A product demonstration video accomplishes two tasks:
It allows users to overcome difficulties they may encounter when first using your product or service
It showcases what your product or service is capable of
More often than not, people tend to research online before purchasing a specific brand. This statement becomes truer as the price tag increases.
A concise product demonstration video that offers a comprehensive insight could provide an exponential return on investment.
Client Testimonials
Sometimes, your audience will need more information in addition to understanding what your product or service can offer them. More specifically, they want to hear what other people have to say about their own experiences with your brand.
Client testimonial videos are the perfect answer in this scenario. And, they are fairly easy to create as long as your company is capable of backing up its claims.
In general, all you need to do is reach out to a few of your previous customers and ask if they would be willing to provide feedback in a short video about your business.
Although it's common to offer a coupon, discount on a future purchase, etc., you should never attempt to 'bribe' your customers in exchange for their positive feedback.
Promotional Content
Sometimes, your goals will be as simple as promoting a certain aspect of your brand. This could be a product you are planning to release, a new feature of your website, or an award that you recently received.
Regardless of what you wish to show off, video can help you do so far more effectively than other methods. For example, a real estate agent could use high-quality footage to showcase a few of their most attractive properties.
Video content is also great for your SEO efforts. When people watch a high-quality video on your website, they will likely stay on your site for far longer than they otherwise would have.
It's also a great type of content to share on your branded social media.
When Should I Look for a Video Production Company?
Unless you have trained staff that is capable of producing professionally-made video content, it's highly recommended that you outsource this obligation. Not only will this allow you to achieve high-quality results, but you can also use the time you save to focus on other aspects of your business.
Before you hire video production services in Omaha, however, there are certain attributes that you will need to look for.
Past Reviews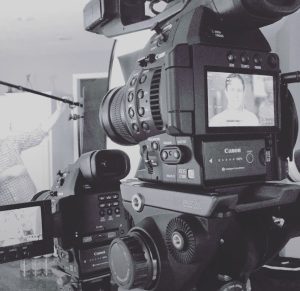 As with making any other type of purchase, you must consult a business's past reviews to help you make your decision. It's important to note, though, that you should keep an eye out for overly-positive or overly-negative reviews since there is a chance that this type of feedback may not be entirely truthful.
To elaborate, some businesses have their own employees leave positive reviews to increase the company's rating. You can often discern these by looking for certain keywords or phrases within the review that the company might be prone to using in their content.
The same scenario can occur with negative reviews, which are often left by competitors or disgruntled customers. In general, the most honest reviews are often the most detailed. This will give you a large amount of insight into what you can expect as a client.
A Portfolio of Their Work
It should come as no surprise that you should never hire a video production agency in Omaha without taking a good look at a portfolio of their past work.
Additionally, it's highly recommended that you browse through the entirety of their portfolio. Sometimes, the first few projects are outstanding while the following ten are lackluster.
Looking through their portfolio will also give you a solid idea of how much creativity they can bring to their video production. Unfortunately, having a high-quality video isn't enough in most cases if you want to stand out — you will also need to be creative in your approach.
Area of Specialization
It's not uncommon for a video production agency to specialize in creating certain types of content. For example, a certain firm may focus primarily on footage that is shot with a drone as opposed to a conventional video camera.
Depending on the needs of your business, you may or may not need to look elsewhere for your production needs.
The agency you are interested in working with might also specialize in a certain type of video content. This can include time-lapse videos, event coverage, or product showcases.
If you aren't able to discern their area of specialization by browsing their website, it's worth taking a moment to reach out to them to see what they can do for you. After you convey what you need for your content, you can then make the appropriate decision.
Enthusiasm for Your Project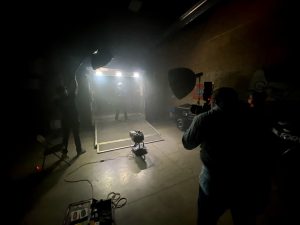 Enthusiasm can be a difficult metric to gauge when it comes to looking for a prospective video production agency. But, it's one of the most crucial to keep in mind.
If the firm that you work with isn't passionate about the project they're completing for you, your results will likely be subpar. This is simply because firms with passionate employees are constantly striving to outperform their past projects.
Over time, this allows them to significantly refine their skills. Similarly, it will make them much more capable of telling your brand's story and connecting with your audience.
316 Strategy Group recently had the opportunity to shoot a feature video for an up-and-coming race car driver in Nebraska. Our crew's enthusiasm for the shoot was evident. Each member of the film crew had a designated job while each being responsible for the success of the shoot.
Working With an Omaha Video Production Company Can Be Game-Changing
So, it's essential to keep the above information in mind. From here, you will be able to find a reputable Omaha video production company to partner with and hit metrics like never before.
Want to learn more about what 316 Strategy Group has to offer? Feel free to reach out to us today and see how we can help.