Learn these local SEO tips and take your Google rankings to new heights! Almost 50% of all Google searches are for local information. Whenever someone wants a dinner recommendation or specialized service, a local SEO for business produces search results. You can boost your business's visibility, too, if you understand search engine optimization.
But SEO isn't for everyone; it confuses marketers and business owners alike. If you're stuck wondering how to boost your business locally, you need these top local SEO tips. Read this guide to make the most of your local consumers with this can't-miss advice.
1. Explore and Update Google My Business
Are you wondering, "What is local SEO?" These tips start with the essential step to boosting local visibility: Google My Business.
If you're new to digital marketing, you might not have a profile setup. You need to create an account with Google My Business. Think of this as a virtual phonebook or calling card.
Your business profile offers priceless features at no cost to you. And if potential customers Google your business, you're much easier to find with a profile created. Some of the benefits for creating a profile include:
Easy information management (name, contact information, address)
Customer interaction through feedback and reviews
Free link to your business website
Built-in direction requests through Google Maps
Any one of these features should convince you about the importance of Google My Business. If you created a profile a while back, make sure to update any essential information. Whenever profile information is incorrect, Google's algorithm penalizes your search rank.
Did you know 316 Strategy Group offers a special optimization and Google My Business management option for local businesses! Would you rather have a team of SEO experts in Omaha take your SEO game to new heights? If so, click here! Or, would you like to learn more about our local SEO tips and make that decision later. If so, keep reading!
2. Check Out Other Business Directories
Google's not the first and only place for you to boost your local SEO. There are other business directories worth exploring for your business. In fact, the more you list your business online, the better chances you have of being seen.
Which business directories you use depend on your industry, services, and offerings. There are some platforms specific to services or shopping. Overall, these are all worth investigating for a strong local SEO strategy:
Facebook
Apple Maps
Bing
Yelp
SuperPages
Yellow Book
Nextdoor
Even adding your business to one of these sites boosts your virtual presence. The more your business name and information exist online, the better your search rank. If you're already in any of these business directories, make sure profiles match your Google My Business page.
Keep reading to learn a few more of our TOP local SEO tips!
3. Build Location Pages
Location pages are a great resource, separate from your regular contact page. If your business has multiple locations, you need a location page. This helps Google's bots and your site visitors.
When you use a location page, you increase the crawlable web data for search rank algorithms. Your customers have an easier time picking the right location (especially if they're nearby one another). The less confused customers are, the better.
4. Check Your NAP Consistency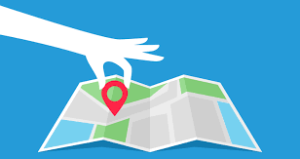 NAP stands for name, address, and phone number. You want your NAP the same in every business directory, email, webpage, or anywhere else online. If you provided incorrect contact information, your customers and visibility suffer.
A winning local SEO strategy prioritized consistent information. If a person searches your business and the wrong NAP appears, Google penalizes your search rank. SEO is largely based on giving users what they want, so Google's algorithm works its best to meet that need.
5. Leverage Customer Reviews
How often do your customers leave feedback? The reviews you receive impact your search rank. The more reviews you have, the higher Google ranks your site's domain authority.
The more authoritative your site, the more visible your business is. These local SEO tips suggest finding ways to incentivize reviews, especially if you're lacking. The more you get reviewed, the more customers will trust your business, too.
316 Strategy Group will run a domain authority audit on your business at no cost. Click this link to request a free domain authority audit from our team of SEO experts in Omaha, Des Moines, Kansas City or Nashville.
6. Include Local Keywords and Content
An often overlooked aspect of local SEO for business is using the right keywords. Although any reliable SEO company understands keyword research's value, it's especially vital for standing out in your area.
When users search for a local business, they don't specify "near me." According to Google, the use of "near me" in searches has dropped by 150%. With this information, it's important to focus your keywords on your area.
Digital marketing experts understand the best ways to include local keywords. These local SEO tips include the keywords for on and off-page content. Your keywords should appear in:
Headings
Title tags
Meta description
Body text
Page footer
Working with search engine optimization experts like 316 Strategy Group ensures you use the right amount of keywords, too. There's always the potential of relying too much on a good thing, and keyword stuffing hurts your site. The digital strategists at 316 Strategy Group will be happy to run a comprehensive website audit which will identify weaknesses and opportunities.
7. Backlink to Partners and Sponsors
If you want the benefits of local SEO, you should explore local link building. More than likely, your business overlaps with other industries. Even if most of your business stays in-house, there's always the local community.
Small businesses benefit most when they support one another. Your brick-and-mortar location likely has neighboring businesses. If you don't actively work together, you can still encourage each others' customers to visit your store.
You can do this online by backlinking to their site. If you do rely on local partners and sponsors, link to them! The more your site's connected to local businesses, the higher your own site's search rank.
Digital strategists at 316 Strategy Group are eager to learn more about your network and will help you identify and leverage key partnerships in your local market.
8. Invest in Mobile Optimization
With local searches increasing in popularity, your site needs to be number one. If you haven't invested in mobile optimization, your business is likely suffering. Google's ranking prioritizes those sites with mobile capabilities, as more and more users search through their phones. Don't assume your website is optimized for mobile. Request a free mobile site audit from 316 Strategy Group and make sure your local customers and quickly interact with you on their mobile device!
9. Optimize for Voice Search
Another often overlooked area of local SEO is voice search optimization. Users are increasing how often they voice search, so make sure your keywords fit the ideal results. If customers ask Google for options and your site's not optimized, it won't be in the top results. Out of all the local SEO tips on this list, voice search is the most overlooked! Let's talk!
10. Social Media
Facebook is the easiest platform to use in local SEO for business. If you don't have a business account, it's time to create one. Other social media platforms offer different benefits based on your industry and offerings.
Put These Local SEO Tips Into Action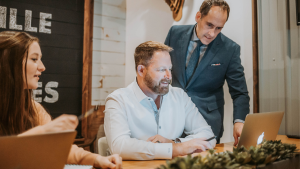 If you're ready to follow these local SEO tips, then you're ready to work with 316 Strategy Group. Our marketing, web, and strategy expertise put us (and your business) ahead of the rest. Work with us today and discover the power of local SEO.