Logo characteristics matter.
About 14% of business failure is attributable to poor marketing. If you don't create brand awareness, you're unlikely to break even in your new business. Creating a logo is one of the ways you can promote brand recognition.
A logo determines how customers perceive your brand. As such, your logo ought to be outstanding enough. You need to understand several elements of an exceptional logo.
Are you in the process of making your company logo? Here are nine logo characteristics that will take your brand to the next level.
Relevant
While your logo doesn't have to be a pictorial representation of your company, it should be relevant. You need to ensure that the logo you choose relates to your products and customers can find it relevant. Someone should have an idea of your business by checking the logo.
If the logo is symbolic, it would be great to have a brief explanation on your website. Research widely before settling for a logo to ensure that you're not misrepresenting your business unknowingly. For instance, it would beat logic to use a comic image for a professional firm as customers will treat your brand casually.
Simplicity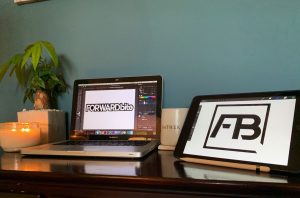 When thinking about your logo design for business success, prioritize simplicity. Leonardo da Vinci stated that 'simplicity is the ultimate sophistication,' which holds in logo creation. Your logo should be clear.
Reduce the details on your logo. If one can't understand your brand within a second of looking at your logo, you need to revisit its creation. You can add subliminal images in the background. Ensure that the details don't detract from the central logo image.
Visible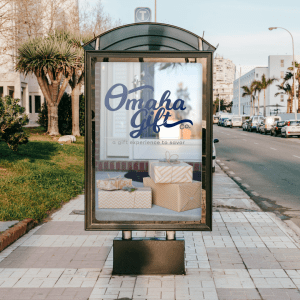 Your logo should demand attention from the other side of the street. With a visible logo, you'll be confident that people are getting familiar with your brand. You can make your logo visible by using unique fonts or colors.
With thousands of fonts at your disposal, making your logo boring shouldn't be an option. Choose bold fonts and add a pop of color. The colors you choose for your logo should complement the color scheme of your website.
Nonetheless, you shouldn't make your logo an eye-sore with the intent of making it more visible. Choose the fonts and colors wisely. You can ask your friends and employees to give their honest view of the logo before taking it live.
Scalability
One of the advantages of a professional logo design is that the created logo will meet your exact needs. Hiring a professional logo designer ensures that your logo design is scalable. Scalability is one of the logo characteristics that will ensure your logo design doesn't lose its touch when resized.
It is essential to confirm that your logo looks great on the web and when printed. You might want to have it on products such as caps or mugs. If it is not appealing, it will give your brand the wrong perception.
Uniqueness
With millions of images on the internet, it is tempting to copy one of the logos. Most of the styles and symbols that you come across are already in use. Consequently, it would be hard to differentiate your brand.
Your logo should be personalized as it aims at communicating more about your brand. If you opt for an abstract image, don't expect robust results. It will be hard to pick out your brand, which means that clients can't have a personal connection with you.
It would help to work with a professional logo designer. You'll only need to state what you want your logo to represent. The unique image will make you stand out amidst the competition.
Timeless
More than 37% of business owners fall short of the cash needed to cover some business expenses. Changing your logo as per the trends can be financially overwhelming for your small business. As such, it would be crucial to have a timeless logo.
A timeless logo can last for decades. Ensure that your logo has a universal appeal to avoid constant redesigning. Changing your logo too many times can confuse customers. 316 Strategy Group works tirelessly with their clients to find a logo that stands the test of time.
Versatile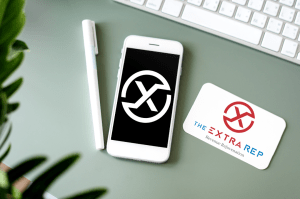 While color can give your logo a splash of life, your logo should be appealing even when in black and white. Some logos lose their appeal when printed in one color. This aspect can make your logo lose its effectiveness in creating brand awareness.
Logos such as the Nike swoosh have embraced this element of logo design, making it appealing in either color. The versatility also ensures that a logo will still work well in any size and printed form.
Distinctive
The logo characteristics that will ensure customers remember your brand should be a priority when creating the emblem. By being distinctive, a logo becomes ingrained in the mind of a potential customer. People who come across your logo should be able to describe it to others.
The Apple logo is one of the brands recognizable but just seeing the symbol. You need to make your logo distinct in that prospects can recognize your products through the symbol. A dull and complicated logo can lose the element of distinction.
Make Your Logo Proportional
Are you wondering how to make a logo appealing? Well, you need to ensure that the image you choose is symmetrical and proportional. The symmetrical image plays a critical role in creating a balanced logo with the right aesthetic quality.
Twitter and Apple are some of the brands that have ensured that their logos are proportional. Hiring an expert to create your logo addresses any issues relating to the symmetry of the logo.
Understanding Logo Characteristics Should Be a Priority for All Business Owners
It is essential to be clear on the value you're creating to customers before creating a logo. Your logo should stand for something within your business. You can check out the logo characteristics to understand what you need to prioritize in your logo design.
Given the utmost benefit of a logo for your brand, avoid trial and error. A logo design expert understands the element of logo design that will make it outstanding.
Do you need strategic consulting? Our experts are here to help you create practical business strategies that will make you stand out from the competition.
Award-Winning
316 Strategy Group is an award-winning logo and graphic design agency headquartered in Omaha, Nebraska. Please reach out to one of our team members if you are seeking a timeless, versatile, distinctive logo for your small business.