A great business logo helps you cut through the noise. According to digital marketing professionals, the average person views around 4,000  to 10,000 advertisements per day. Consumers are flooded with messages all indicating why their service is the best- making it increasingly difficult for you to be found. A killer business logo will help you crush your goals and conquer your dreams.
With that being said, there is a way to distinguish yourself online and in everyday life- just by using a trusted business logo.
Design is the silent ambassador of your brand & great business logos tell simple stories.

~ Christopher Slater, 316 Strategy Group
You may be wondering why logos are important when consumers get more value out of a product or service itself. This guide outlines several reasons how a business logo can benefit your company and help you remain memorable to users.
#1 – Displays Your Identity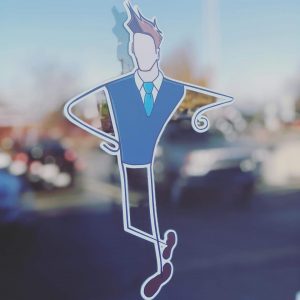 Your company logo is the first step to defining your brand's identity. After establishing an emotional connection with your target audience, you can then branch off and design other elements of your brand.
These include landing pages, business cards, and social media pages. Additionally, to begin crafting your logo, you should choose elements that reflect your company's story.
These elements include creative aspects such as font, colors, and tones.
For example, you can design your business logo to contain images of products or services you offer. A moving company may use a truck or unique symbol in combination with appealing colors to attract consumers.
#2 – Acts as an Effective Marketing Tool
If nothing less, a logo is the best marketing tool you can have for your business. Besides online marketing platforms and your company site, your logo can be displayed pretty much anywhere.
Displaying your logo on merchandise, packing products and billboards are a few options that may spark interest from new consumers. Also, with the right design, you can market your logo to help build a community.
For example, companies like Starbucks create brand loyalty through high-quality logo branding. For this reason, the Starbucks logo has become a symbol of status amongst consumers across the world.
Although it is a coffee company, consumers have begun representing their brand through customized cups and clothing.
#3 – Sets You Apart From Your Competition
A unique business logo design explains to your consumers why you are different than your competitors. Depending on your industry, you may have a more difficult time achieving this.
Industries like grocery stores or coffee shops are two of the most common industries that struggle with this. With that being said, your logo is a perfect opportunity to showcase what sets you apart from the rest.
Maybe you use organic products or are super conscious about being environmentally friendly. Regardless of what makes you unique, you should always use it to your advantage. It shows consumers why you are a better choice over your competition.
#4 – Grabs Attention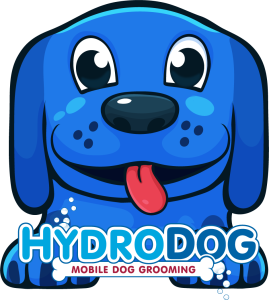 Capturing the attention of your customers is becoming more and more difficult due to an increase in products in an already over-saturated market. According to a 2019 study, an abundance of information is a direct cause of narrowing attention spans.
This is where a unique and eye-catching logo can benefit your business.
A good logo will be memorable even to consumers with the shortest attention spans. Ideally, your logo should be simple enough to appeal to the user while conveying your company's core values.
If your logo is designed strategically, a few seconds is all you'll need to resonate with consumers.
#5 – Builds Trust With Consumers
One of the less obvious benefits of logos is the trust they build with your consumers. Your target audience is already expecting you to have one, as they represent you in the digital world.
With the right design, customers can be persuaded to trust your company over a competitor. For example, using soft and inviting colors may increase a consumer's likelihood of investing in your business.
Alternatively, if your logo is too crowded or has an unclear message, consumers may become overwhelmed and take their business elsewhere.
#6 – Showcases Your Professionalism
A professionally designed logo shows consumers that you value your public appearance. This is critical when consumers are initially forming an opinion on your company.
For this reason, you should always seek professional services when designing your logo. A sloppy design can be easily spotted by your customers- making it something to avoid at all costs. 316 Strategy Group is an award-winning company that has designed thousands of graphics and logos for clients in Omaha, Des Moines, Kansas City, Nashville, and beyond.
#7 – Establishes a Consistent Appearance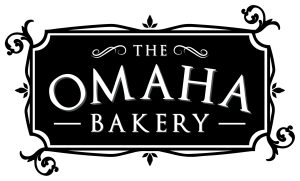 Some of the most successful worldwide brands use their logo as a statement piece. The most notable example of this technique is Apple.
Apple has branded itself to be one of the most widely recognized brands worldwide. Consumers are able to name their brand upon a single glace. In general, this makes it much more likely that it will capture, and hold, their attention.
To achieve a similar appearance, you need to create consistency with your logo. This can be applied across social media platforms and print marketing.
When you market content with the same image, you show consumers that the information is reliable and from a verified source.
Also, a consistent brand image builds your reputation within a community made up of your target consumers. Your audience is then able to interpret your messages in the same manner as other content put out by your brand.
As a whole, your logo acts as much more than an image attached to your company. It is the rubber-stamp of approval your customers look for when seeking information and updates on your service.
Drafting Your Business Logo Design
At the end of the day, owning your company's unique brand voice is what will help you set your business apart. With a killer business logo and a carefully crafted marketing plan, you're sure to resonate with your intended audience.
At 316 Strategy Group, we focus on helping you design and market your business using an effective approach custom to your company.
Whether you're struggling with a concept or know just the design you'd like, we are here to help you meet those needs. For more information on our business logo design or style guide services feel free to contact us through our site.
www.316StrategyGroup.com