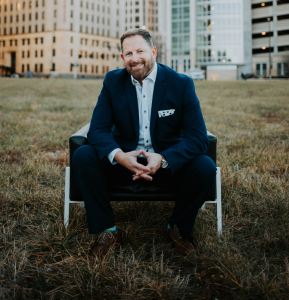 "Knowing the difference between SEO and SEM is important for business owners to understand," said Christopher Slater, a digital strategist with 316 Strategy Group. He says getting started on a digital marketing campaign can be a little tricky, if only because there's so much terminology that seems similar and overlaps in a number of areas.
"Once you get everything down, though, digital marketing can be the key to your business' success," said Slater. "We're going to explore the difference between SEO and SEM in this article, giving you a framework from which to move forward with your understanding of digital marketing."
Slater lays out the ideas below and hopefully can give you a general look at how to use these essential practices to grow your business.
Let's get started:
Understanding the Difference Between SEO and SEM
SEO stands for search engine optimization, while SEM stands for search engine marketing.
They're a little confusing because both methods of marketing your business aim toward drawing more traffic through different processes on the web. The key difference between SEO and SEM, though, is that one is paid and the other is organic.
Search engine marketing uses different methods of paid advertising to expose your brand to new and interested audiences. We'll explore those methods a little more in a moment.
SEO and SEM nicely compliment each other. Our team will develop an individual strategy catered to your business or non-profit ~ Christopher Slater, 316 Strategy Group
Search engine optimization uses a number of practices to produce relevant content that's optimized for specific terms. Additionally, there are a lot of things we do on the back end that help websites appear more relevant to the search engine algorithm.
Generally, search engine optimization uses what we know about the search engine algorithm to tailor websites with the aim of ranking higher in search results.
Let's take a look at these two concepts in a little more detail.
Search Engine Marketing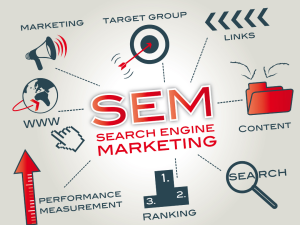 The various paid methods of advertising your business are very effective at drawing traffic to your pages.
Search engines and social media sites make money, primarily, through the use of their various advertising platforms. In most cases, these ads show up on our feeds as sponsored posts or advertisements.
You might have noticed that these pieces of content in our search results or social media feeds have grown more relevant to you over time. In other words, you might be more likely to actually click on an ad now than you were five years ago.
This is because social media platforms and search engines gather a great deal of personal information about us and use that information to help advertisers target their market audiences.
It's a little unsettling to think about sometimes, but it's the truth that personal information makes marketing your business online exceptionally easy.
Additionally, it's one of the cheapest ways to get your name out there. PPC advertising is the most common form of SEM. PPC stands for "pay-per-click," and it only charges you when your content is engaged with.
Understanding PPC
Most search engines and social media platforms have an option for pay-per-click advertisements.
Once you have your target audience selected and know the keyword phrase that you'd like to optimize for, you can create the advertisement independently or by using one of your existing posts.
That post will only be displayed to people in the group that you've selected. Each platform charges different rates for engagements, but it tends to be the case that you're charged a few cents every time you receive an engagement.
In some cases, that could mean that each post costs thousands of dollars, but the flip side is that thousands of dollars on one ad equates to dozens of thousands of engagements from users.
That doesn't take into account the massive number of people that saw the ad but didn't click on it. Further, you don't have to spend any more than you'd like to.
Say that an advertisement takes off and wracks up a high number of engagements. You could keep displaying that ad forever and accumulating a larger bill, but a pre-set budget cap removes the ad from circulation once you've spent your limit.
Search Engine Optimization
Search engine optimization takes an entirely different route to achieve results.
As we mentioned before, SEO is the process of creating your website to fit into the specifications that the search engine algorithm lays out. There's no real explanation from Google as to the exact factors in the algorithm, but they've given us enough to work with.
We know a few key elements of the algorithm and have used time and experience as a guide to determine which factors change rankings and which do not.
One overarching principle that guides the algorithm is value to users. Google, just like any other business, seeks to provide its users with the most relevant product to try and keep their business.
If Google starts slipping and another search engine takes its place, they will have failed. So, their algorithm is excellent at identifying what is most relevant and valuable to a particular user search.
Search engine optimization, just like the search engine algorithm, starts with the user's keyword phrase.
Keyword Research and Content
Good keyword research can tell businesses a lot about what their customers are interested in online. You can look at who's searching particular keyword phrases, examine the competition in rankings for that term, and decide how to make content in response.
The optimal keyword phrase is one that's popular but has little competition from other businesses. That way, you can know that you have a good chance of ranking and your efforts won't be out shadowed by large corporations or other successful businesses.
You then create content that's optimized for that particular phrase. Naturally, the content has to be related to that term as well. Most importantly, it has to provide some real value to users, not just be well-optimized.
As it all starts to pan out, the process becomes very time consuming and costly to do on your own. That's where we come in.
Need a Little Digital Marketing Help?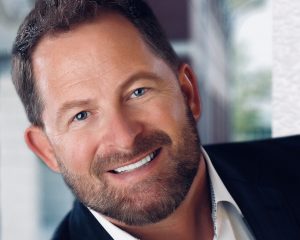 Hopefully, our exploration of the difference between SEO and SEM helped you get a decent grasp of how the digital marketing process works. If you're thinking that you might not have the time to manage this process on your own, we're here to help. Please give me a call directly to learn more about what working with a professional agency can do to boost your business' bottom line.
Contact Christopher Slater directly at 402-881-2811 or click on this link to schedule a confidential conversation and a free audit.