316 Strategy Group is ranked #1 for Search Engine Optimization in Omaha.
With hundreds of ranking factors, SEO requirements are constantly changing, making it tough for an SEO agency like 316 Strategy Group to keep up with the latest Google algorithm updates.
In this practical guide to SEO in 2021, we're going to share a few of our secrets for being ranked the #1 Search Engine Optimization company in Omaha. We're going to share several very effective tactics you can use to reach the coveted top spot on Google's search results for the keywords that are important to you and your business.
So, let's dive in!
Update Old Website Content
We meet with hundreds of business owners each year and when it comes to how to rank on page 1 of Google, there's a strategy that's often overlooked.
Steer clear of those telemarketers claiming to be from Google. Their promises to get you to the #1 ranking on Google are mired in unethical practices. Focus on keeping your website fresh with updated content. ~ Joseph Kenney
Business owners have limited time to spend creating new content. We understand that. Instead of creating new pieces of content, business owners can opt to refresh their old websites. Not only does this take less time and energy, but it delivers faster results. Businesses will see a boost in traffic when Google sees their new content. We advise our clients to review their analytics and update their highest volume pages and blog posts.
It's a simple trick that helped 316 Strategy Group rank as the #1 search engine optimization company in Omaha on Google!
Create Unique Content For Your Customers
Business owners that do have a little extra time on their hands can create new and unique content. But, it's important to recognize that new content alone isn't enough to rank #1 on Google. Business owners need to clearly identify who their target audience is, though. After all,  if they don't know who their audience is, how can they pique their curiosity? Once business owners define who their target customer is, they can develop new content that appeals to their interests and concerns. Doing so will help ensure that their site will show up in SERPs (search engine results pages).
Include Longer Content
With the rise in the popularity of TikTok, Instagram, and Snapchat it seems that attention spans are getting shorter, right? So it would make sense to create content that's shorter right? It would make sense for business owners to write and publish 250-word blog posts, right? Well, that's not exactly what we're saying. The most recent data available suggests that longer-form content is better for SEO. In our case, we focused on longer-form blog posts with word counts of more than 500 words and in some cases over 2,000 words. We found the articles to be more engaging and shareable. That's the whole point, right?
The same data suggests that blog content that exceeds 2,000 words has a higher chance of earning quality backlinks, which can contribute greatly to improving search rankings and just one more reason why we are ranked as the #1 Search Engine Optimization company in Omaha on Google! But, the data also shows a diminished benefit of producing content that exceeds 2,500 words. One thing is for sure, SEO is a finicky beast!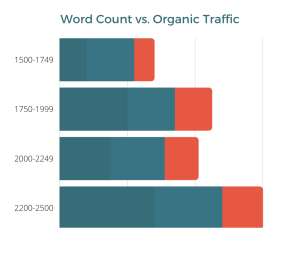 Speed Matters
Now, more than ever, load time matters. If you're still wondering about how to get that mythical #1 ranking on Google, then look no further than the page load time of your business website. Although we're focused on the success of our clients, we too have to hit the pause button and dust off our own website every now and again. Did you know that nearly 80% of users won't return to a website after having a slow web page experience? What we're saying is, speed happens to be one of the most important ranking factors when measuring bounce rate.
Google has been touting its Core Web Vitals rollout for months. Previously announced as the May 2021 update, then postponed to mid-June with a full rollout in August. This daunting ranking factor is aimed at rewarding sites with good loading speeds. Some say this update will be the Y2K of our time. Make sure you're ready!
HTTPS – Go Secure
No, it's not too late to join the party. We're amazed how many business owners still operate websites that aren't secure. Whether you're launching a brand new website or migrating an old website, securing your site with HTTPS is a must. It's one of the simplest steps towards a stronger web presence. Did you know that in 2018, Google started classifying unencrypted websites as "unsecure"
As of 2018, Google started classifying unencrypted websites as "unsecure," a label that visitors are paying more and more attention to.
In addition to a minor spike in search rankings, Google Chrome and Firefox provide your site with a small padlock symbol once you make the switch to https.
Without this symbol, visitors may receive warnings about the security of your site, which means they may refrain from coming back. Again, this is a super-simple process that shouldn't be overlooked by business owners in Omaha.
Build a Strong Linking Strategy
Often misunderstood by some bad actors in the industry, link building plays an important role in our SEO strategy for clients and for 316 Strategy Group. Link building involves building backlinks to a website with the intent of improving search engine visibility. It's just another tool we've used to rank as the #1 search engine optimization company in Omaha!
We don't have a one size fits all SEO package for our clients. Instead, we choose 3-4 SEO strategies that make the most sense for your brand and your website. Common linking strategies we use often include one of the following:
Unlinked mentions
Public relations
Content marketing
Syndication
Email outreach
If you're eager to outwit your competitors, then it's important that you select the right linking strategies. Then make sure you test those strategies and refine them so you can dominate SEO in 2021 and beyond.
Use Social Media to Elevate Your SEO
316 Strategy Group is a multi-award-winning social media management company. We've been managing social media platforms for small businesses and non-profits for nearly a decade. Let's be very clear, every modern business needs a strong social media presence.
While you would think this is common knowledge by now, there are aspects of social media you've probably never considered. Did you know that SEO rankings improve if people share links to your website on your social media? That's reason enough to make sure your content is visually appealing and engaging. Don't dismiss Facebook and Instagram. A ton of traffic comes from these social media platforms!
Take the time to do it right. Your posts should be engaging and the images should be on-brand. The goal is to encourage your followers to like, comment, and share your content.
If you've got a page that has plummeted in search rankings, try sharing it again. Many times, that will help it rank higher faster. That's what we did. We regularly include important URLs in our social media posts. It's just another reason we've been able to rank as the #1 search engine optimization company in Omaha on Google!
Still interested in learning how to rank #1 in Google? Keep on reading!
Increase Brand Searches
Create Quality Video Content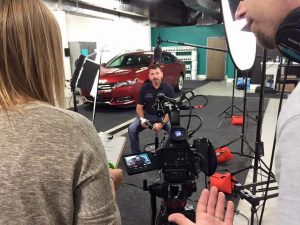 According to recent research, video content will represent over 80% of internet traffic by 2022! Your SEO strategy won't be complete without sprinkling in quality video content. Videos are read, shared, linked to, and not just viewed. Quality video content puts the SERPs on notice and amplifies your search engine rankings. There's plenty of opportunities for your business to get creative—you may even want to consider building a separate and dedicated landing page for each video you produce.
Next Level SEO
Now, it's up to you to implement a few of these strategies into your SEO plan. Search Engine Optimization requires a multi-pronged approach. Remember—competition for the top spot on Google's first page is fierce. Dominating your niche won't happen overnight but it can happen with a dedicated and focused strategy. We have no doubt you'll achieve SEO success in 2021 and beyond if you follow these best practices. It helped us become the #1 for Search Engine Optimization in Omaha and it can help you, too.
Omaha's Best SEO Company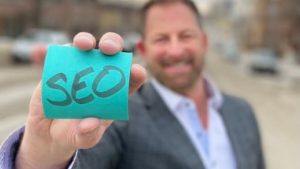 Are you eager to take your SEO to the next level but would rather have Omaha's best SEO company do it for you? Our team of search engine optimization experts will carefully craft a strategy perfectly suited for your individual business or non-profit. Contact us today to learn more about our SEO services for the Omaha area.