Reputation management in Omaha is the effort to influence what and how people think of your brand or business. There's more to it but that describes reputation management at its core. In this article, we'll give you a better picture of what reputation management is and what that means for your business in Omaha.
Online Reputation Management
As a business owner, you know better than anyone else that you can't control what a person thinks about your business. But you can shape what they think by controlling what they see.
Is Reputation Management Ethical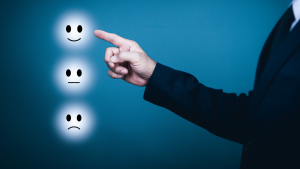 When was the last time you left a review? What is it positive or negative? Likey, if you're like most people, you are more likely to believe, share, and spread negative news, reviews, and gossip. The bottom line, negative news gets more clicks. More clicks drive more revenue. Once it starts, it can have a snowball effect with lasting implications on your business. Because of this, reputation management exists.
Business owners like you often lack the knowledge or expertise to make changes. Reputation Management Omaha companies, like 316 Strategy Group, help businesses make changes to their website, help businesses solicit more reviews, and file appeals with Google, Facebook, Glassdoor, or Yelp to combat fake reviews. Crisis and reputation management is necessary for businesses of all sizes. There are a number of ethical and effective tools available to professional reputation management firms like 316 Strategy Group.
Online Reputation Management
As a business owner, you have several options for reputation management in Omaha.
Invest in reputation management software.
Contract a reputation management company in Omaha
Take a DIY approach and roll the dice.
Whatever method you choose for your business, there are a few basics that are helpful for developing the reputation management strategy for your business. The first step is to better understand what the reputation of your business currently is. Be honest with yourself. Use the following resources:
Google reviews.
Social Media
Yelp
Trip Advisor
Blogs
Reddit & Online Forums
News Sites
Wikipedia
YouTube
Likely you'll find negative reviews or misinformation on one of these platforms. As a business owner, it's crucial that you take the necessary steps to manage your brand's reputation. Poor Yelp or Google reviews can cripple your business. A 1/2 star drop on Yelp can impact a restaurant's bottom line by as much as 5%!
What do you control about the reputation of your business?
You control your businesses' actions but at times it may be limited. A local coffee shop may have had a reputation problem for years because a barista was having a bad day. You can, however, control your response and be ready for reputation and crisis management.
"Business owners have a responsibility to pay attention to their online reviews and manage their reputation. A half-star decrease in online reviews can impact their bottom line by as much as 5-7% in a twelve month period of time. Owners who ignore reviews may never recover." ~ Joseph Kenney, 316 Strategy Group
In terms of your business's reputation, you control your business's or personal brands' (your own) actions. And it's possible that even on that point, your control is limited. A restaurant may have a reputation problem for years because a waiter was having a bad day. 
Business owners like you can control your effort towards maintaining a positive online reputation:
Assess your current situation: Google your company. 
Monitor your search results: Review comments on blogs, forums, and reviews.
Create positive content: Create positive content on the channels you can control. 
Can reputation be managed?
Yes, you can manage the reputation of your business or you can hire a company to do it for you. It's important to be mindful that reputation management is limited since we can't control what people think. We can control what people see online to some extent and that can go a long way toward keeping your business alive and preserving the legacy of your business.
How can I improve my online reputation?
With the help of 316 Strategy Group or another reputation management firm, the reputation of your business can be improved over time. Whether you do it on your own or with help, it takes time to achieve results. There are some occasions where your business will be in full-blown crisis mode. We recommend calling a reputation management firm immediately so they can take the following steps:
Change settings on your social media platforms.
Analyze the damage.
Regain control of the crisis.
Create a reputation recovery roadmap.
A reputation management company can help improve your reputation more efficiently and successfully than if you were to do it on your own. Reputation management is more necessary today than it has been before. With the increase of review sites, social media platforms, and news outlets, negative information can quickly go viral!
Contact us today to learn more about reputation management Omaha, our team, and our approach to restoring the reputation of your business quickly and efficiently.