What is video marketing and why businesses should do it?
316 Strategy Group is an award-winning video production company in Omaha. We use video to raise awareness, create engagement, and drive sales for businesses and non-profits in Omaha and beyond. Video marketing is a critical piece of your digital marketing strategy. Video marketing really entered the mainstream around 2010 but it wasn't really affordable for most businesses until 2014. Today, video marketing is readily accessible to businesses just like yours. The meteoric rise of social media and the development of online tools have been the catalysts for the widespread accessibility and use of video marketing. Today, it's possible for you to make a high-quality video in less than 20 minutes on a smaller budget.
Social Media Drives Engagement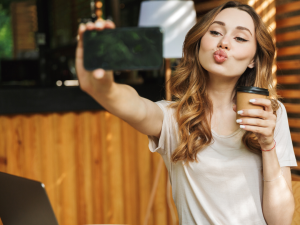 As a business owner, you closely monitor your social media platforms, growth, and of course engagement. The rise of video marketing is largely due to the increased demand on social media platforms like Facebook, TikTok, YouTube, and Instagram. Social media plat. Social media platforms have discovered that video drives far more engagement than text and image-based posts. 316 Strategy Group has found something similar in several recent case studies with clients.
Video ads got more clicks.
Video ads were cheaper per click.
Video ads were less per lead. 
Omaha Businesses Need to Market With Video
You don't have to search too far on the internet to find thousands of statistics about the success of video marketing. Every single statistic points to the same exact point: video is the future of marketing in Omaha. Here are three statistics that help support our point:
57% of those surveyed watch live video at least three times per week.
87% of video marketers reported that video gives them a positive ROI.
84% of video marketers say video has been effective for generating leads.
Perhaps most strikingly of all the statistics we recently, 87% of video marketers reported that video gives them a positive ROI — lightyears away way from a meek 33% of marketers who felt that way in 2015. There are a number of reasons but we believe it's largely due to a greater understanding of how to use video, as well as how to track and quantify its impact on businesses.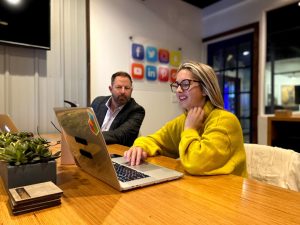 Facebook, Instagram, Twitter, and LinkedIn have all made changes to their video offerings to meet this growing appetite for video marketing.  LIVE broadcasting and stories are skyrocketed in popularity. At the same time, the popularity of video-based platforms like YouTube, Snapchat, and Tik Tok has exploded and become staples of online video consumption. Several Omaha area businesses have leveraged platforms like TikTok to help promote their businesses. Omaha Carpet Cleaning, with over 3M followers, is one of those success stories. Javis Tacos, a newer Mexican restaurant start-up, has also benefited from TikTok after a customer posted a TIkTok video about their birria tacos and it went viral!
It's easier than ever for business owners in Omaha to produce videos! But, you're probably asking yourself if people even watch these videos. Turns out they do and in huge numbers.
In combination, these developments mean that video is now easier to make than ever and is more popular to watch than ever. But do people want to watch video marketing? Turns out they do.
Video marketing in Omaha is more relevant and valued by contemporary consumers than ever before. Your customers expect it! It makes sense if you really think about your own shopping patterns. Do you make purchases without watching a video first?
Video Marketing Helps SEO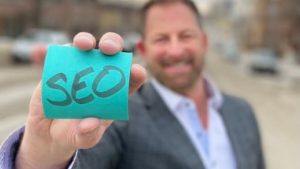 Did you know there are SEO benefits to producing and distributing videos? That's right. Your business will rank better on Google, Yahoo, and Bing! Our team of SEO experts in Omaha can help your business optimize your videos to help your website rank better, but it also gives you more exposure in search results due to the video previews at the top of the search page.
Getting Started with Video in Omaha
If you're not already on the video marketing rocket ship, don't worry, you're not alone and it's never too late to board.  But don't wait too long because current trends are showing video marketing as the dominant player in online marketing. For businesses like yours, it's essential to turbocharging your bottom line.
Our team is here to help. If video marketing is just too much for you to handle right now, our team of video experts in Omaha will help you as much or as little as you want. We will help guide you through each step of the process from choosing goals to filming to editing, distributing the video, and of course…tracking key performance indicators and success.
Call today and set up a free consultation.