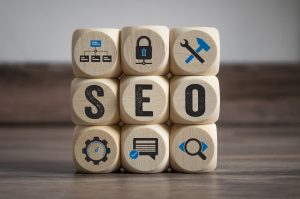 Do you want to dominate SEO and crush your goals in the new year? Are prospective customers able to find you when searching with Google, Yahoo, or Bing? Is your business positioned in the SERPs where you hoped it'd be? Search Engine Results Pages (SERP) are the pages displayed by search engines in response to a query by a user. The main component of the SERP is the listing of results that are returned by the search engine in response to a keyword query.
If you aren't where you wanted to be by now, 316 Strategy Group has a solution for you. Don't worry. You don't have to let SEO wear you down. It doesn't have to be as complex as some companies might want you to believe. Sometimes, all it takes is a change in your SEO strategy to take your site from barely bringing in enough visitors to having too many!
Our FREE SEO audit often reveals a laundry list of missed opportunities. The results are often shocking to business owners who've been paying an SEO company leading up to our SEO audit.
Here's a list of commonly missed opportunities for businesses and non-profits.
Google My Business not set up or optimized.
SEO plugin not installed or configured.
Blog articles not being employed.
Website load speed is slow.
Not using HTTPS.
The website is not mobile-friendly.
Broken links.
Images on the website are not optimized.
H1 tags need to be fixed.
Dominate SEO today by requesting a free SEO audit and scheduling a strategy session with one of our SEO strategists.
Search Engine Optimization Takes Time
Most business owners have received phone calls from so-called SEO experts claiming they can take your business to #1 on Google within a couple of days. Run, don't walk away from these scammers. SEO takes time when done correctly. Our clients typically start to see movement in SERPS (search engine results pages) within a few weeks. Our SEO strategy is a slower and more methodical approach that is in line with the mission of our client.
Recently, a client of ours decided to let us manage their SEO, and within 2 months of their campaign going live, their organic traffic exploded! We developed a custom SEO strategy for them that included the following components:
Google My Business Management
Strategic Content Creation
Link Building
Article Syndication
Although this was a competitive niche, we were able to drastically impact our client's web traffic, almost doubling it over the time they worked with us. Our client invested in a consistent long-term SEO plan and now they're poised to dominate their niche! Committing to SEO over a long duration of time is what allowed our client to almost 4X their website traffic and sales this past year.
By using a custom SEO strategy that 316 Strategy Group designed for them, they now have an estimated traffic value of $14K+ PER MONTH. That means for them to get the same amount of traffic with paid ads they'd have to pay over $14,000 a month to Google! Their SEO paid for itself quicker than they ever thought possible.
Invest in SEO in 2021
Dominate SEO in the new year by implementing the right SEO strategy. The right SEO strategy can not only move the needle but turbocharge your bottom line. But it's easy to get confused or spend time implementing the wrong strategy or work with the wrong company.
Sometimes all it takes is a helping hand to point you in the right direction. Our SEO team will conduct a free SEO audit. This is your chance to start your SEO off with a bang in 2021 and we want to help right now. We'd like to take a look at your website and show you what you should be focusing on to get killer results in the new ear.
Simply schedule a call with one of our SEO consultants and we'll walk you through:
What's going on with your site currently
Where you should be focusing your efforts to grow your traffic
Your keyword opportunities

The

 plan to get more traffic in 2021
Just click below to request your free SEO audit and book your complimentary 2021 SEO strategy session with us.
Click here to schedule a free SEO audit now! 
316 Strategy Group is headquartered in Omaha, Nebraska but has operations in Des Moines, Kansas City, and Nashville as well.