Instagram is the perfect platform that any business can use to accumulate a customer base. A survey done in October 2020 has shown that there are over 1 billion active users of Instagram. Along with this, 71% of Instagram users are 35 and below in age, so this is perfect for those who want to market their products.
You may have heard people talking about going viral, which is when their photo, video, or reel has become extremely popular in just a matter of hours or within a day or two. It is the dream of many businesses to go viral because they will have an influx in customers and sales.
So, how do you go viral? Lately, it's been best to use Instagram Reels to get your message or product out there quicker. Read on for our guide on how to go viral using reels and gain more customers.
What Are Instagram Reels?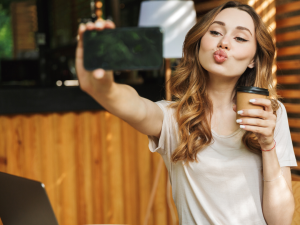 On August 5th, 2020, Instagram announced its extra feature: Reels. These Reels are short videos that you can make and share with your followers or all of Instagram if you have a public account through the new Explore page. If you have a business, make your page public so that everyone can see your products.
These videos are 15 seconds long, and you can add music, sound effects, and Instagram filters. You can record them all at once or take shorter clips to make up the video. It's a great way to show your creativity and a fun way to market your brand and products!
Tips to Go Viral With Reels
It's not uncommon knowledge that humans have a short attention span, so you need to create content that will hook your viewers right away. A great way to do this is to use a font that will catch the eye and call out who your audience is; this will immediately get their attention.
Another tip is to make a bold statement that makes viewers want to watch your Reel. This will intrigue people to watch your Reel and can convert those viewers into customers.
You want to keep your Reel interesting. Even though it is only 15 seconds long, people will scroll past it if it's taking too long to make your point. Therefore, you want to keep it fast-paced and get to your point as quickly as possible, but in a fun way.
Lastly, you always want to have your call to action. This should be concise, clear, and straight-forward. Add this to both the end of the video and in the caption so that your audience will engage better with your content. Doing this will help people find your profile in the future.
Use Instagram to Your Advantage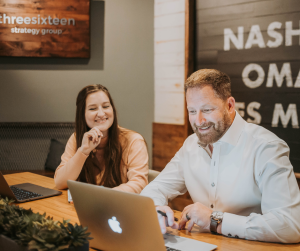 It may take a while before you go viral, but keep using Instagram and the Reels option regularly to catch potential customers' attention. Doing this will encourage people to keep returning to your profile, which eventually will convert them into customers. Don't expect to take off right away because most people don't; this takes a lot of work.
Using Instagram for business is a great marketing choice when you use it consistently. Hopefully, the Instagram Reel tips we've provided here will help you gain customers. Remember to have fun with it! When you have fun making content, it shows in your creations and will draw people to your brand.
For more marketing advice, find out how we can help your company develop and implement powerful strategies. Our account managers are standing by in Omaha, Des Moines, Kansas City, and Nashville. Contact us today and turbocharge your business in the new year.