The Discord App had over 250 million registered users by the end of 2019! And in December of 2020, there were over 140 million daily Discord users.
If you do not know what Discord is or use the Discord app, you may wonder if you should care. The answer is yes.
To find out what Discord is and the 15 benefits of utilizing this app, keep reading.
What Is the Discord App?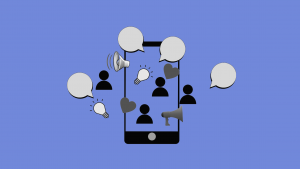 Discord is a chat app that allows for video chat, voice chat, and text chat. This application is highly targeted towards the gaming community. However, the use of Discord is not limited to gamers.
The Discord App developer is Discord Inc, and the headquarters are in San Francisco, California. Discord was founded by Jason Citron.
The original intent of the developers was to provide a chat platform for desktop gamers that would not use too many computing resources and therefore slow down their performance.
Discord allows you the ability to start your own Discord server, and within that server, you can have many different channels or rooms.
The Discord app download is available via a Discord phone app and on desktop computers. While this app started out with the intention of targeting desktop gamers, the uses have grown far and wide.
There are now many benefits to utilizing Discord for your company, whether you are a gaming company or not.
1. Custom Emojis
Custom emojis are one of the great benefits of utilizing Discord. There are people who will join various Discord servers just to have access to emojis.
When everyone is communicating via text, non-verbals can easily get lost. emojis are often the fix to ensuring what you say doesn't go over the wrong way.
However, beyond that, emojis are just fun. You can show off your brand with custom emojis in Discord, and you can even have animated emojis.
2. Target Younger Generations
Prior to the pandemic, Discord primarily targeted gamers. However, when people were limited in how they could communicate with friends, Discord took off into other communities.
The app also saw a surge in Gen Z users. While gamers are still the biggest population on Discord, they are no longer the only people utilizing Discord.
You can join Discord server communities for writing, coding, music, beauty, fashion, cars, and more. This creates a lot of potential for brands.
3. Moderation Functions
Discord is structured very well when it comes to moderation. When you create a Discord server, you can create many rooms that various types of chat can occur in.
As the creator, you can see every room and give various levels of control to different people. For example, if you create a Discord server for your company, you can give employees moderation or admin roles.
These roles will allow them to perform functions that regular users would not be able to perform. You can also control what rooms within your server people can see based on their roles.
If you want people to come in and only see a welcome room until they get assigned a role, that can happen. If you want a room that only your admins and mods can see, you can create a channel within your Discord that is only seen by individuals who get assigned a specific role.
If you want a room that everyone can see but only certain people can post in, such as an announcement room, you can create that functionality as well.
You also can make invites to your Discord server very limited. If you want anyone to be able to invite you can have that function too.
4. Curtail Disruptive Chat Members
One of the great moderation functions of Discord is the ability to ban or silence users and delete messages. When you open up a community forum, you are bound to attract your fair share of internet trolls.
With Discord, you can silence them, or if they have gone beyond a warning, you can ban them from your channel for a set period of time. You are also able to delete the messages of users that go against rules or are disruptive.
When banning a member of your Discord server, you are able to delete their message history as well. If you may need proof later, make sure you archive the conversation.
5. Part of Your Marketing Strategy
Discord has the potential to be a great part of a community marketing strategy. Community marketing is all about keeping your existing customers coming back through your doors.
Other benefits of community marketing include increased word-of-mouth marketing from happy customers. Within a comprehensive community marketing strategy, it is important that you provide a platform for your customers to connect with not only you but each other.
Discord is a great place to connect via all forms of chat.
6. Integration of Other Applications
Did you know that there are various other applications you can integrate with your Discord? Do you use Patreon? You can connect Patreon and Discord.
In addition, if your brand utilizes live streaming, Discord is a great platform for you. Discord offers the ability to create a channel that broadcasts when you start streaming.
This makes letting your users know that you are live easy and quick. However, the ability to integrate these two apps with Discord is only the tip of the iceberg.
Discord has the potential to integrate with 200+ other applications, including Slack, Salesforce, Trello, Notion, Google Tasks, Facebook Lead Ads, Instagram, Instagram Business, and many more.
7. Discord Bots for Business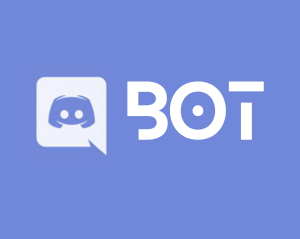 Automation is great because it saves you time. Discord offers the ability to automate some functions and make your life easier. There are many Discord bots; some are for fun while others have practical functions.
Using Discord bots, you can play Pokemon, Cards Against Humanity, Uno, and other games within your server. You can also add bots to your Discord channel that allow users in voice chats to listen to music.
There is even a bot named Craig who can help you record podcasts. Adding bots like this can expand the possibilities of your Discord even further.
However, the most helpful bots are the moderation bots. There are bots that can help with assigning roles, sending welcome messages, reminding you about birthdays, and more.
The possibilities are endless. And even more endless when you consider that you can build your own bot to add to your channel.
If you provide information, create a bot that allows Discord users to search your website from the Discord chat. To improve user's overall experience on the Discord app, different companies introduced Bots for business and project management. Discord bots became third-party tools, primarily used for automating a range of manual tasks on companies' servers. There are some bots on Discord that businesses use for specific functions, while others can be multi-functional. Choosing the best Discord bots to get maximum outcomes can be challenging for a company because these bots exist in large numbers. Here is a list of the 10 best Discord bots for business!
8. Manage Large Groups Easily
Because Discord offers so many moderation functions, it makes managing large groups easy. In 2019, the Fortnite Discord channel had around 342,000 people.
This number is huge. For this channel to be successful, the need for moderation is high, and the ability to manage the group needed to be easy. Discord is one of the few platforms that allows for chats to happen on this scale.
9. Organization of Your Discord Server
Discord allows you to add up to 500,000 members to your server. With this many people, it would be easy for information to quickly get lost if your server only consisted of one channel.
However, you can have up to 500 channels within your server. This means you can create channels for everything your mind can envision. You can have a general chat room, and you can also have rooms that are geared towards specific topics.
However, the organization doesn't end there. If you are looking at a list of 500 channels within a server, it can be overwhelming.
Discord also allows you to create up to 50 categories that your channels can be sorted into. For example, a gaming discord server may have rooms based on the kingdom or server you play in.
However, they may also have meme rooms, random rooms, pet pic rooms, voice chats, video chats, announcement rooms, welcome channels, and more. If all of these channels are jumbled together, it is difficult to find what you actually need.
Categories allow you to sort your channels into sections that you can expand or collapse. This makes it quick and easy to find the channel you want to talk in.
10. Mentions
Do you want to reach out to a specific group of people within your Discord server? Or maybe the whole server? You can capture the attention of your members with mentions.
Mentions allow you to tag individuals, roles, and everyone. So if you have a role for Mods, mods can get tagged and pinged for attention.
If you want to alert everyone in your server of new content or an exciting announcement, you can use the @everyone mention to ping your whole server. Use this one in moderation; overuse is detrimental.
Worried that someone may go crazy with the @everyone tag? You can limit who is able to use various tags and where they can get used with the moderation functions.
11. User Functions
Users also have various functions that make the app much easier to use. If you are on a server with constant chatter, you can mute the server.
However, there are various levels of muting the server. You can completely mute it, or you can mute everything aside from mentions.
If you are having a TLDR moment in a random channel, you can mark the whole room as read without having to scroll back through an hour-long debate of whether iced tea or hot tea is better.
Unless you sell tea, then you may want to read that conversation. This allows you to really focus on the channels that are important to read. It also allows your members to manage what they read and what they do not read.
If users are too overwhelmed by the sheer quantity of messages, they will not necessarily have to scroll through everything, which can be stressful for some.
12. Share Your Screen
Do you want to plan a game night or a presentation in a voice chat? Discord makes it simple by allowing you to share your screen.
Anyone that is in the voice chat can see your screen and take part. You can stream to up to 50 people within Discord.
13. Voice Chat Perks
Do you want to have a voice call within Discord but need it to be structured? You can mute everyone in the call.
When you do this, the only way that they can be heard is if you unmute them. However, they can also request to be unmuted. This allows them to listen in but keeps the call from becoming chaotic.
Other functions of the Discord app include the ability to mute someone during a call. If you have someone on the call with a ton of background noise that has wandered away from their Discord, you can mute them or kick them out of the call.
If there are people who are more difficult to hear but others who are too loud, individual users have the option to adjust the sound settings on that person.
Individual users also have the ability to mute themselves. If you need a moment of privacy, you can have users mute their noise as well and see that it is muted through the icons next to their names.
14. Security Functions
Are you being harassed by someone on the Discord app? There is the ability to block that individual.
This prevents them from being able to message you, and it also means you do not see what they are saying. If you do not want random people to be able to send you private messages, you can adjust who can privately message you.
You can set it so anyone in a shared server can private message you. However, you can also set it so that they must be added to your friend's list before they can private message.
15. It's Free
The Discord app can be downloaded and used for free. There are paid functions; however, the paid functions do not prevent members from participating if they do not pay.
Download the App Today
The Discord App has many benefits that can help your company be at the top of the game when it comes to socials. Are you ready to start using Discord to grow and expand your brand?
316 Strategy Group is here to help support you as you seek to engage your customers on Discord and other platforms. Reach out to us today to find out how we can help support your business and help you find unique ways to use the Discord app in your business.