316 Strategy Group Wins Internationally Acclaimed Davey Award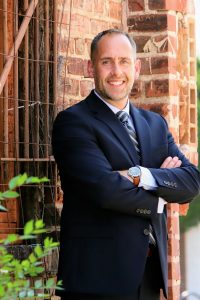 316 Strategy Group, one of the midwest's largest integrated marketing agencies, is proud to announce that it's been selected as a 2020 Davey Award Winner for website design. With nearly 3,000 entries from across the U.S. and from around the world, the Davey Awards honors the finest creative work from the best small shops, firms, and companies worldwide.
Before winning the International Silver Davey for the award category Experiential & Immersive-In-Store Experiences, 316 Strategy Group redesigned a small-town grocery store. The award-winning team at 316 Strategy group completely reimagined the consumer's experience from the ground up. This effort was led by the agency's President, Joseph Kenney who has elevated the agency's creative capabilities since 2012. Kenney and his team of designers started in earnest in April of 2020 and continue to work with the client as part of an ongoing marketing & consumer experience campaign.
"We're ecstatic for our team and client." Kenney, said. "Thank you to the Academy of Interactive and Visual Arts (AIVA) for this vertical-specific award."
The 16th Annual Davey Awards were judged and overseen by the Academy of Interactive and Visual Arts (AIVA), a 700+ member organization of leading professionals from various disciplines of the visual arts dedicated to embracing progress and the evolving nature of traditional and interactive media.
316 Strategy Group has operations in Omaha, Des Moines, Kansas City, and Nashville.
www.316StrategyGroup.com