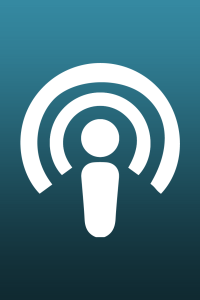 Podcasting is an intimate way for your business to connect with listeners, clients, and future customers because, at its core, podcasting is all about the relationship. Podcasting is a long-form medium designed to build trust, credibility, and companionship. Because it's so intimate, it has become one of the most effective means to communicate with your tribe. Podcasting has quickly evolved over the past five years. Looking to add a fresh perspective to your business? Video and Audio podcasting provides fresh, new, weekly digital content. That content is perfect for attracting new customers through social media marketing. Is podcasting the new blogging? In a sense, yes. Recent research suggests that a professionally produced episode can have a positive impact on your search engine optimization strategy. Capture new leads and drive revenue with each new episode!
Like any new strategy or platform, businesses encounter challenges along the way. The most challenging aspects of podcasting are having the experience, expertise, and credentials necessary to record, edit, produce and distribute a successful podcast. At 316 Strategy Group, we handle everything from A to Z so that our clients can focus their attention on the content for each podcast episode. From brainstorming to recording to production to editing to the distribution of the podcast. Our award-winning team will even coach you on the best practices for each new episode.
Podcasting Services in Omaha
Our podcast team in Omaha has created a number of services that are included in the production of each podcast.
We provide the coach, audio engineer, video engineer, and producer.
We provide the on-location audio and video recording of your podcast.
We provide a mobile studio for our clients who prefer to record in the privacy of their home or office.
We provide both audio-only and video versions of each episode.
We create two video shorts with the recording of each episode. Those can be used as additional content.
We create a short promotional video for each episode.
We produce a graphic animation intro for each video episode.
We license the music.
We distribute the podcasts on all available platforms
316 Strategy Group will handle the distribution of your episodes on all available platforms. Our team will upload and distribute each episode. The platforms we currently distribute include the following:
Spotify
Amazon Music
Apple Podcasts
Google Media
Iheartmedia
Soundcloud
YouTube
Android App
Iphone/ipad movile app
Microsoft Windows App
Radio dot com mobile app
Radio Public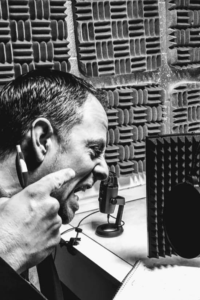 The distribution to websites and web player options for each episode are provided to our clients through multiple options:
Audio Player embed code email to our clients.
RSS feed can be embed code emailed to our client.
Direct links sent to our clients.
Still on the fence about diving into your first episode? Let's sit down and discuss the possibilities further. Click here to contact a member of our team in Omaha.