How to Choose The Best SEO Companies in Omaha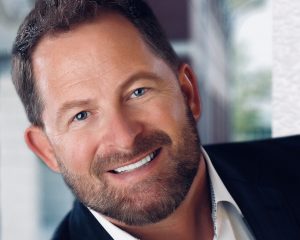 Are you a business owner in the greater Omaha area? Do you need to optimize your website to increase conversions for your business? If you're looking for the best SEO companies in Omaha then you're in the right place.
Don't worry if you're not sure what the next step is. We've got you covered. Keep reading to learn exactly what not to do and then what you should look for as you embark on your journey of finding an SEO expert to optimize your website today.
Still confused or still don't have time or resources to tackle SEO on your own? No worries. 316 Strategy Group has a team of dedicated SEO professionals ready to help turbocharge your business or non-profit. Contact Christopher Slater to learn more about what search engine optimization can do for you.
3 Mistakes Most Business Make When Signing a Local SEO Company
Finding the best SEO services not only means knowing what to look for, but also what not to look for. So, be sure to avoid these three costly mistakes when you're looking for your SEO expert:
1. Don't Sign Your Nephew or Your Neighbor's Cousin
You want to work with a professional. You're in business to make money and to do this you need to ensure you work with the best. That's why you're here reading this article.
So, while it might feel good to help out your neighbor and their cousin as they begin their business you still need to work with the best. Stick to an established professional with a successful track record.
2. Don't Sign Anyone Without References
As mentioned in the mistake above, you want to work with an established professional. So ask for references and follow up with them. Call each reference and ask about their work processes and the results that followed.
3. Don't Choose Based on Price Alone
You're in business to make money and seeing a tangible result from SEO can take months, so it might be tempting to choose based on a cheap price. However, remember the old adage that you get what you pay for. That still reigns true in this arena as well.
When it comes to hiring the best SEO expert who will be able to deliver the results you want, you will need to invest in the best. Be ready to choose based on their track record and results rather than price.
5 Features You Want to Look for in the Best SEO Companies
Now that you know what to avoid, here is the list of what you should look for as you find the best SEO companies in your area.
1. Know Your Goals Before You Start (and Be Specific)
Just as in any project you start in your business you need to know where you're going before you get started. Don't start updating and optimizing your website without first establishing your goals for your site.
Will your site encourage visitors to purchase even on their first visit? Or will you encourage visitors to sign up for a freebie and then convert them into customers via your automated email series? Knowing what your goal is from the beginning will allow your SEO expert to optimize your site for the goals you want to convert.
2. Ask Your Current Network for Referrals
Don't sit down at your computer and Google "best SEO agent".  Instead, reach out to your current network of contacts. Ask business owners you respect who they used to optimize their website.
Also, don't limit yourself to business owners. You never know who you know that recently went through this same process for their company. Reach out to your network and ask for referrals then get started with this list instead of a generic search.
3. Ask Questions and Listen to How They Answer
While you're listening to their answers, you also need to focus on how they answer you. You want to work with someone who is happy to answer your questions and does so with an educational and informative attitude.
Don't let anyone talk down to you or pretend that you can't understand SEO. While you might not know what a canonical tag is, the basics of SEO can be explained in plain terms. So listen to how they answer you and choose the expert with the educational heart.
4. Focus on Communication and Transparency
You don't want to work with someone who ignores your questions or doesn't share their methods or your results. You're hiring them to work for you and improve your website in the rankings. Be sure that they give you regular updates and results.
While you understand that search engine optimization is a long-game you still deserve to receive updates regularly from the beginning. In the beginning, your updates might simply outline what steps they are doing for you and your website.
However, after six months to a year, you should start to see tangible results in visitors to your site and conversions to your client list. Transparency is vital in business transactions, and working with an SEO expert isn't any different.
5. Start Small and Move Up
If you're concerned about signing a large contract with an unfamiliar company, consider signing a short-term contract for a smaller project such as an SEO audit. This can be eye-opening on many levels.
It will show you how much work needs to be done to optimize your website. It will show you if you work well with the company you've chosen. Pay attention to their work process so you can decide if they align with your own workflow.
Additionally, this will show you some of the other concerns on this list such as their communication styles, their ability to be transparent with regular updates, and the results they deliver to you.
You're Armed With the Steps to Success in SEO
Remember, just because you want to find the best doesn't mean you have to look at the national level. You can find great options for top SEO companies right here in your own backyard. Here at 316 Strategy Group, we've been helping business owners just like you here in Omaha for years.
So, if you're ready to get started in optimizing your website for SEO success, then sign up for your free consultation today. We'll show you how we can help you optimize your site for conversions and increase your ROI every day.