Confused about using hashtags on Instagram? Don't worry, it's a relatively simple process, but you'll want to adhere to a few rules to level up your hashtag game!
Our team of social media strategists has studied the research and compiled a list of best practices for using hashtags on Instagram.
Let's get started!
How Many Hashtags Can I Use on Instagram?
This remains one of the most common questions we regularly answer for our clients.
The short answer is thirty hashtags are the maximum number you can use on Instagram.
50% of Instagram accounts use between one and three hashtags
Eleven is the average number of hashtags used.
Hashtag Best Practices
Use these hashtag best practices so that you can optimize your content for increased engagement and Instagram success!
Longer hashtags typically perform better than shorter tags.
Use hashtags that are between 21 and 24 characters in length.
Using at least one hashtag will increase your interactions by more than 29%
Using more than 11 hashtags on a post, you will have 79% more interactions.
Should I Use Hashtags on Every Instagram Post?
In a word, yes! It's a simple step that can produce big results for your Instagram account.
We recommend doing research on hashtags that are as narrow as possible. Remember, riches in niches! Using more specific hashtags will:
More likely you'll be seen by people who follow them.
The more specific the subject matter, people are more likely to engage with your post.
We also don't recommend using the same hashtags on every post. If you do, you may fall prey to Instagram's algorithm penalties resulting in lower performance.  Instead, try rotating out the hashtags you have researched so that they're highly relevant to your specific post. Let's say you own a small accounting firm. If you always use the hashtag #taxplanning but post photos of payroll and corporate filings, Instagram may flag or even worse penalize your Instagram account, and people won't engage with your business.
Use all of these Best Practices for Using Hashtags on Instagram and start connecting with a whole new audience! Keep reading!
Hiding Hashtags
Another very common question is whether or not you can hide hashtags on Instagram. Yes, you can. You've likely seen hashtags placed in a comment below the post. There's nothing wrong with taking this approach. Instagram does not distinguish between caption hashtags and comment hashtags. Simply go to the comment section after the post has been published and copy your hashtags in the comments.
Are you wondering if you can hide your hashtags in the comments? Yes, you can. There are a couple of options for it:
Writing a caption that's more than three lines long.
Adding 3to 5 line breaks with a punctuation mark.
Not sure how to add a line break? Please the text cursor at the end of your caption and hit return. Be sure to add a dash, a period, an asterisk, etc. to ensure the line stays in place.
Size Matters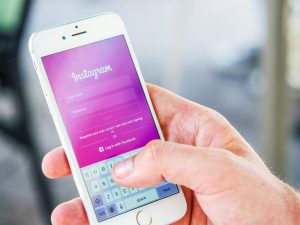 The engagement rate of your Instagram content is also dependent on some other factors.
Where you put your hashtags
The size of your Instagram profile.
Research suggests that small and medium-sized Instagram accounts should put the hashtags in the caption vs. the comments. Conversely, for larger Instagram accounts you should place their hashtags in the comments.
5,000 Followers or Less – Get 36% more reach on each of their posts.
5,000 – 10,000 Followers – Get 20% more reach on their posts.
10,000 –  50,000 Followers – Get 21% more engagement per post.
50,000 – 100,000 Followers – Get an average of 21.43% more engagement per post.
100,000 or more Followers – Get 15.9% more reach on each of their posts when they place their hashtags in the first comment, compared to 14% for posts that include their hashtags in the caption.
Use Hashtags on Instagram to Gain More Followers
Using hashtags is a critical part of a strong Instagram marketing strategy. Following best practices, you can increase your follower count and boost the number of leads coming from Instagram. Happy hashtagging!
Do you need help with your small business Instagram account? Are you ready to get started? Contact Omaha's best social media team to discuss taking your Instagram game to the next level!
Visit the 316 Strategy Group website to get consulting on branding or marketing services for your business in Omaha. You can read more articles on the 316 Strategy blog and sign up today for consulting on your business.
For social media in Omaha, call 402-415-9842.
For social media in Des Moines, call 515-779-6954.
For social media in Kansas City, call 913-289-3009.
For social media in Grand Island, call 308-390-7689.
Thanks for reading our Best Practices for Using Hashtags on Instagram! Interested in learning more about Instagram? Click here!