Seeking Instagram Growth? Well, you're not alone! So, what IS the secret sauce for growing your 'gram you may ask? Truthfully only the folks over at Facebook headquarters hold that magic nugget of information. So until they spill the beans, let's discuss Instagram growth Dos and Don'ts.
Quality Photos Paired With Thoughtful, Personal, and Informative Captions
You can't experience true Instagram Growth until you master this! This should be priority numero uno when it comes to growing your Instagram. If you use your Instagram for more than sharing pics of your dog and that pretty Sunday brunch spread, then you feel the weight a 'Like' carries. And you also probably know how difficult it is to get a lot of them! People's feeds are saturated with beautiful imagery, so it certainly takes more than a perfect photo to get a 'Like'. And it's even harder to receive thoughtful comments. That is why it's incredibly important to create thoughtful, personal, and informative captions for your photos. Your followers want to know the person behind the feed. Also, we highly recommend a call to action in each caption. Ask your readers questions about THEM. What are they up to this weekend, or ask them what their favorite holiday tradition is, or have them tag a friend who would resonate with what you're sharing. These are just a few examples of ways to engage them in a conversation!
Authentic Engagement
We know it takes time to comment on photos – yours and others – but just do it.  And don't hire a service to do it for you.  There's nothing worse when someone shares a deeply personal story or experience they are navigating, and someone writes "so cute" or "love your top" in the comments. Before you double-tap that screen, please read the caption and comment accordingly. It is also imperative to respond to comments on your own posts. Thank people for their complimentary words and ALWAYS reply to people's questions, both on your feed and in your direct messages! Keep reading our do's and don'ts of Instagram Growth if you're eager to turbocharge your social media game!
DON'T POST THEN GHOST
Aka don't post your pic then get off the app. Especially with the ever-changing algorithm, it's key to engage with the accounts you follow and to reply to comments on your post. The more likes and comments a post gets within the first few minutes of posting will determine how visible your post will be to those who follow you. This will also increase your chances of appearing on the search page and determines how much your post will be discoverable!
BE CONSISTENT WITH WHATEVER YOU DO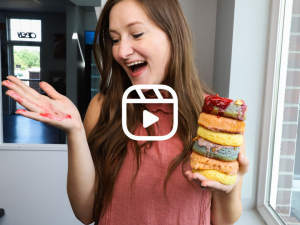 Whether you post 4x a day or just once a week, stay consistent!  Your readers & followers will expect to see new content.  Find the right amount of posts per day that works for your lifestyle and aligns with your goals for growing your Instagram! It is a fact that the more you post, the more the Instagram algorithm will reward you. Commit to posting at least once a day on both your feed and to Stories.
DO NOT FOLLOW THEN UNFOLLOW
We cannot stand it when we see an account follow, then two days later they've followed us again, and then a few days later they've magically followed us again.  Listen up, people pay attention to this tactic and it's a sure-fire way to get you blocked.  If you follow us, THANK YOU!  And if we take a look at your feed and enjoy the content you're putting out, then we'll certainly follow back. But you should not expect a follow nor should you follow someone just so they follow you back. Whether someone follows or doesn't if we're inspired by their feed, then we'll follow and if they feel the same about our profile, then great. But it's not a tit-for-tat scenario. If you're seeking Instagram growth, keep reading!
DO NOT BUY FOLLOWERS, LIKES, OR COMMENTS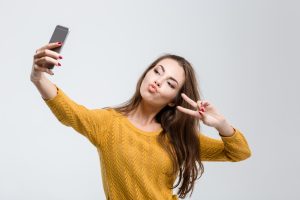 We feel this goes without saying but just to cover all our bases, please for the sake that is all holy, do not buy followers or likes.  This is 100% counterintuitive to what made Instagram so wonderful and pure at the beginning… just a community of creators sharing cool content. Also, brands are smart. It's a giant red flag if you have 100,000 followers but get 5 comments on a photo. That is why authentic engagement is key! And how on earth are you going to engage in a sincere manner with followers you bought? I usually like the statement of "fake it 'til you make it" – especially when referring to self-tanner, high-waisted jeans, and Spanx leggings – but not when it comes to Instagram. Professionals in the social media biz can spot that nonsense from a mile away. If you focus on telling your own story, lifting up your community of followers, with authenticity, and take the time to engage with others in a meaningful way; you will reach success!
It is our hope that in sharing these Instagram growth dos and don'ts, you will feel confident and excited to continue creating content you are proud of!
Do you still lack confidence and need professional help with your Instagram growth? Our team of professional account managers is here to help take your Instagram account to new heights! Contact us here and we'll quickly put together an Instagram Growth strategy specifically designed with your business or non-profit in mind!
316 Strategy Group is an award-winning digital agency in Omaha, Grand Island, Des Moines, Kansas City, and Nashville. If you're eager to connect with the best social media company in Omaha or one of these other cities, shoot us a message now!