Omaha social media company builds on its successes in Nashville market.
Omaha social media company, 316 Strategy Group and its founder, Joseph Kenney, are on the move, and their growth has a sweet sound to it. "Over the last two years we've taken steps to expand 316 Strategy Group into Nashville, Tennessee," said Kenney, president of Nebraska's leader in social media management.
The marketing entrepreneur explained: "During the past couple of years, we've been servicing clients throughout the United States, but we've found Nashville to be a very successful market for 316 Strategy Group. Now we're taking a deep plunge there with a strong expectation of the same long-term excellence and success that we've experienced in Omaha and Des Moines. After being blessed in the Omaha metropolitan area where there's a population of about 925,000, we're moving forward with an investment of resources into the Nashville metro market of 1,870,000. But, really, our efforts will produce an effect beyond Nashville for those we help." 316 Strategy Group is Omaha's premier social media company and expects the same result in the Nashville market.
We've found Nashville to be a very successful market for 316 Strategy Group. ~ Kenney
"Kenney added: "The entertainment powerhouse of the South is known as Music City, USA, and it is where we will focus our efforts on helping actors, musicians, agents, literary agents and speakers advance their careers or regional and national discovery through digital/social media. In fact, we currently have actors, singers, speakers, and agents as clients. Nashville obviously is an awesome jumping-off place for an entertainment or news media career, and we intend to be a strong part of catapulting talented people into the spotlight. Of course, they have to be a good fit who have the same desire to succeed that we have."
While declining to go into the specifics of 316 Strategy Group's expansion, Kenney revealed: "It is notable to mention, however, that we've had a sales and support team in Nashville this past two years. We're pumped, really excited to be working in the nation's epicenter of country music and to expand what we started over two years ago."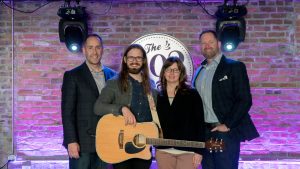 Tonya Ludwig, who starting working the Nashville market as an account manager for 316 Strategy Group 18 months ago, says: "Working in Nashville has a unique vibe. It feels like home but it's cutting edge, it's meeting a high expectation but feeling welcome at all times, it's understanding that work ethic is paramount, but faith and family come first."
"The people in Nashville have a palpable spirit of pride and hope that inspires their innovation to keep making it a better place every day. It brings an excitement to my work that is difficult to describe. Maybe y'all just have to visit Nashville to understand.". ~ Tonya Ludwig
When asked why Nashville was 316 Strategy Group's specific new focus, Kenney said: "With more than 100 people moving to Nashville every day – all hoping to make it big – there is a tremendous opportunity to help these individuals be found among all the 'noise' that exists."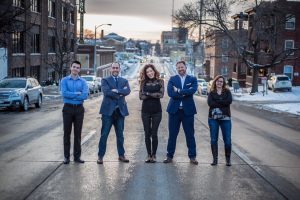 Kenney further explained. "For 316 Strategy Group, these clients are a little different than the ones we might find in other markets. Our clients in Nashville are just regular people who happen to be on television at night and go on tour and fill auditoriums for their engagements. They like their privacy and the ability to live a normal life in Nashville, all things considered. Those same clients in other markets would be hounded for autographs and pictures. I believe in Nashville and its vast potential. It feels good to have begun creating relationships and changing lives there."
A notable CMO in the Nashville market swears by the work 316 does. The CMO, who wished to remain anonymous, said, "I love 316 Strategy Group's creativity, innovation, and passion for learning about its potential client before accepting the assignment to help that person. I have referred A-list clients to 316 Strategy Group, and often I am present for the first meeting. So, I've seen 316 Strategy Group's work firsthand. My reputation is on the line in Music City USA, and I place my trust almost exclusively in the hands of 316 Strategy Group."
316 Strategy Group uses its award-winning digital-media team and web designers to create winning business strategies, build effective organizations and deliver marketing and sales results. 316 Strategy Group is known for evaluating cutting-edge technology and trends and using them in ways that put its clients one step ahead in the marketplace.
Lauren Roman a Nashville based actress & singer whose work includes a long-standing role on the award-winning Soap Opera,  All My Children, and the hit television show, Buffy The Vampire Slayer, says: "316 Strategy Group has demystified marketing and social media for me. What I once found overwhelming is now a whole new world of opportunities to grow my business and ministry. I've already seen a significant increase in my online engagement. I'm excited about the future and working with this dynamic company."
316 Strategy Group currently offers a wide array of marketing services to the Nashville market including Google tours, consultation, print marketing, digital advertising, website development, logo design, branding and social media management. Vice President of a national literary agency, Gloria Leyda recently gave a testimony: "Joe, Tonya, Lilliana, Troy and the whole 316 team are such a blessing! We cannot adequately express how much we love working with them. They have brought unique insight, strategy and ideas that are helping us grow our agency and our brand, streamline processes, and improve our exposure on social media and the web overall. There are few people who understand a project of our size and can produce the results we are looking for and feel like an extension of our family and team."
316 Stragegy Group has demystified marketing and social media for me. ~ Lauren Roman, star of All My Children
Christopher Slater, chief marketing officer of Omaha-based Center Sphere, an established network of business professionals whose mission is to share referrals, ideas, and resources, complimented 316 Strategy Group. Slater predicted the award-winning organization "would take its same innovative and intelligent approach and would be nimble enough to jump on its new opportunities in the Nashville market. Joe and his team will show immediate results just as it is doing elsewhere, including Omaha, Des Moines and beyond."
Slater said larger organizations often move slowly and deliberately, but 316 Strategy Group has a track record of flexing quickly to the needs of its local, regional and national clientele. "More than just viewing people as 'clients,' Joe, who has a strong spiritual anchor, sees them as people and will pray with them or for them. That's a pretty cool approach that anyone could want."