Your Instagram for Beginners class starts here! Were you aware that learning the Instagram basics can help you grow your brand and maximize profits?
Although many people struggle to grow Instagram followers, it's often because they're unaware of which strategies are the most effective. You see, many popular Instagram pages achieve their growth by taking several simple approaches, so there's no need to overthink the process.
Here at 316 Strategy Group, we regularly help people establish themselves on social media. We're often referred to as the best social media company in Omaha and beyond. We'll go over everything you need to know about Instagram for beginners so you can do the same.
Read on to learn about 5 tips to grow Instagram followers!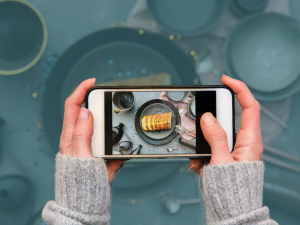 1. Come Up with Content Ideas
When learning how to create the perfect Instagram profile, one of the main things you must do is come up with content. The content you post should be centered around one thing, which will make it easier to attract a certain audience.
For example, if you want your page to revolve around fitness, you should post-exercise and food-related content. If you end up posting random things, you won't attract your target audience.
2. Familiarize Yourself with New Followers
As you start growing followers, you should take advantage of the tools Instagram provides you. Ensure that you have a business account and go into your settings. From there, you can check analytics to learn more about your followers.
Some of the things you can view are when most followers are active, their age range, location, and gender. With this info, you can better decide when to post and what type of content you should have.
3. Use Instagram Reels
If you look at several popular Instagram pages, you'll see that they regularly post Reels. Instagram Reels is a feature that allows anyone to post TikTok-like videos.
When learning the Instagram basics, you mustn't overlook Reels because it's an easy way to spread visibility. Not only are they simple to make, but they can also be seen in various parts of the app, such as the main feed and on Stories.
4. Host Giveaways
Anyone that wants to grow Instagram followers as quickly as possible can host giveaways. You'll likely have seen these at some point as they often require people to like, share, and comment on a post.
You can host a giveaway with simple prizes, such as cash or gift cards. If you sell products, you can give free items to winners. Think about what your audience would like and make a post. From there, you can monitor its engagement and gain followers.
5. Comment on Others' Posts
The last tip you can use when learning how to grow followers is to comment on others' posts. Making clever comments on popular Instagram pages will encourage people to check your page out because they'll want to find similar content.
While this is more effective for things like meme pages, anyone can benefit from it. All you must do is avoid telling people to visit your page so you don't seem like a bot.
Implement These Tips for Using Instagram for Beginners Now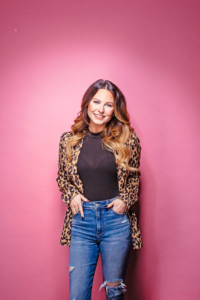 As you can see, it doesn't take much to grow Instagram followers. Now that you know how to grow followers, we encourage you to implement these tips as soon as possible. When referencing this guide to Instagram for beginners, you'll have no problem seeing massive growth.
You may not be ready to take on Instagram by yourself. We understand. It's not for everyone. Our social media team in Omaha is home to some of the best social media managers in the country. Our experts will sit down and strategize with you and your business. They will carefully craft a social media plan that matches the goals of your business. Whether you are seeking help with influencer marketing, leveling up your Instagram stories, building your following, or generating leads 316 Strategy Group is your go-to resource for Instagram training.
Consult with us to learn more about how 316 Strategy Group can help you establish your brand on Instagram and social media. Businesses seeking social media help in Grand Island should contact Tracy Gardner at 308-390-7689. Businesses in Omaha should contact Christopher Slater at 402-881-2811.